I've been known for a few years in the cyberworld as Nevada Jim. I'm 63 years old and have raised, trained and loved gun dawgs for almost 50 years. My first 6 were pointing breeds, dawgs # 7 & 8 are Yellow Labs.
My wife Carol is a duck and upland hunter, and loves training the dawgs.
We retired to N TX where we built a home on 132 acres and put in 5 dawg training - duck shooting ponds.
Cappy is a 6-1/2 year old male and the apple of his Daddy's eye. Not only the best overall gun dawg I've ever owned, obviously a best buddy too.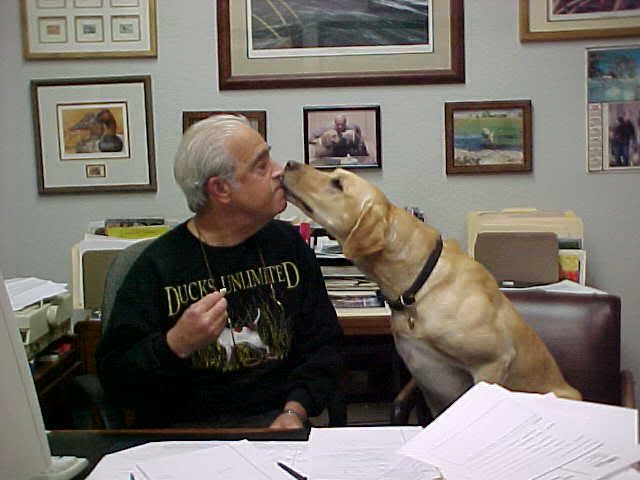 Remi is our yellow female that just turned a year old. Here she is on her first live mallard retrieve ...