So I am new here and figured I would start off with a build thread. About 2 years ago a buddy of mine moved out of state and gave my wife and I a jogging stroller that they did not want to pack to move. We thought we would use it if we had it but im sure like most people who have these they just sit and collect dust. So i told my wife its mine.
what it is
first thing I unsnapped, de-riveted and pulled off all the nylon pouches and plastic parts.
once I drilled out all the bs rivets i separated all the pieces and assessed my options. So far I have this idea laid out.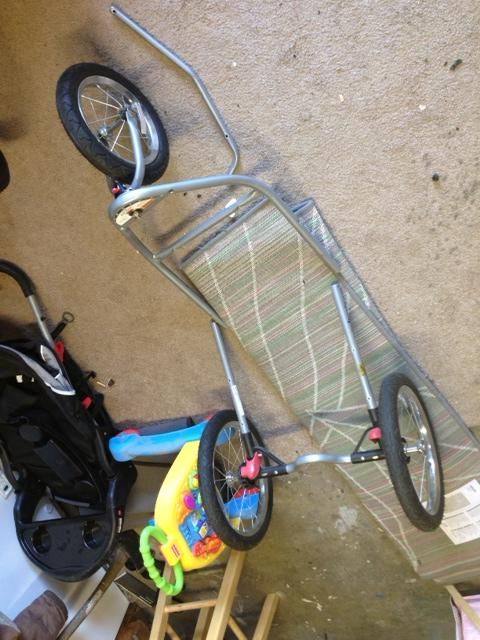 more to come