A fellow goose hunter has a storage system that I was envious of for several reasons . It utilized the space available in a very efficient manner . It allowed fast deployment and pickup of the decoys without the time consuming bagging . It promotes less wear on the flocking as the decoys store without touching anything . He was able to do this with his decoys because they are Dakota`s which have the stand attached to the decoy thru a bungee cord system . Having all Avery FFD`s I needed to find a way of converting my Avery`s to a similar configuration . It turned out to be a simple and easy conversion and I intend to hang all my Avery decoys just like the Dakota`s in the picture . Here is how I made the conversion.
These are Dakota decoys hanging down the sides of the trailer, After the conversion my Avery`s will mount in a similar fashion.
I removed the short legs from the decoy and re-drilled the hole to 1/4" . The loop is 1/4" bungee cord . I just knotted it to prevent it from pulling back through .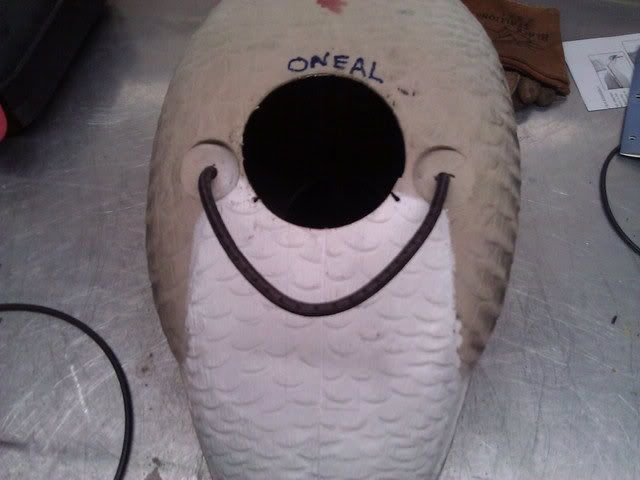 The only change to the stand is the hook that I welded on. Made from 1/4" rod from any hardware store. I used a 110 volt wire welder to attach it .
This is the final product . It moves easily through it`s original motion range but holds the stand in the decoy so it can be hung on the rack style system . The conversion was easy and works great in the field and in the trailer .