Here is my layout blind that some of you were asking about.
The blind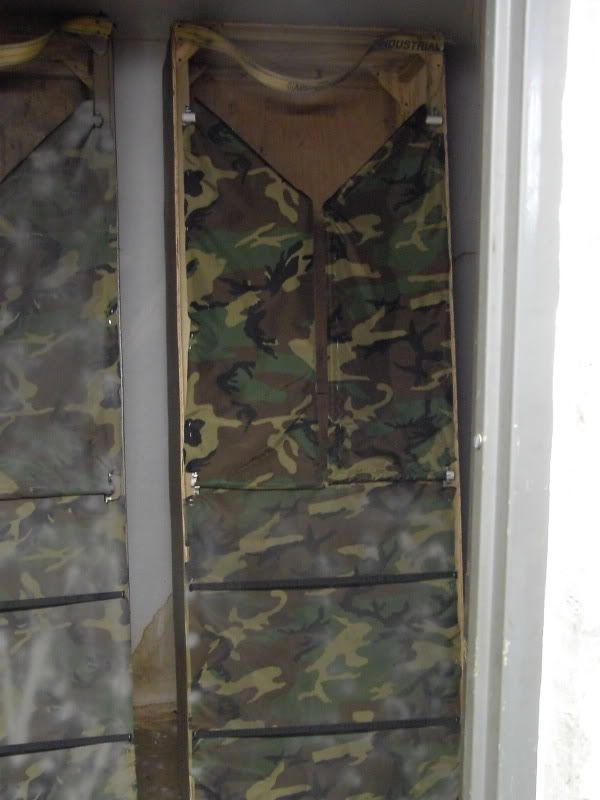 Blind with shooting flaps open
The blind is 80 inches long by 28 inches wide and 14.5 inches high. The frame is made out of 1X1's. The origional idea called for a collapseable blind but it was to hard to do so I built it solid. I covered it in 3/8 plywood. If you are going to take it to different fields I would cover it in some sort of fabric, I was going to leave it in the field and I didn't want the fabric to get torn up by the weather. A 1x1 beam was put on the top frame to act as a gun rest. The shooting flaps are made out of 1/2 inch PVC pipe covered in waterproof material.
The deminisions on the flap
I put a back rest in, i made it so when it is set up it leans on the top of the frame. Size and location depends on how high or low you want to sit up. Elastic band was put around and on the front of the blind (as in the picture) for vegitation straps. I put a piece of a rachet strap on each end for handles.
Let me know if you have any questions.