This is what it looks like in decoy body form.
This is the second 50 lb batch of EPS I have cast. I keeled all of the decoys last night and will be starting the restle coating process when I get home tonight. Around 1/3 of the decoys will be turning into puddler hens and the rest will be divers. Mainly Cans, Ringnecks, and GE's with a few Old Squaw, Harli's, and a few others tossed in. There are 8 Herters 72 bodies in there that I plan to make into Brant's for a late season hunt. I have plans for one more 50 lb batch that will be turned into geese and scoters.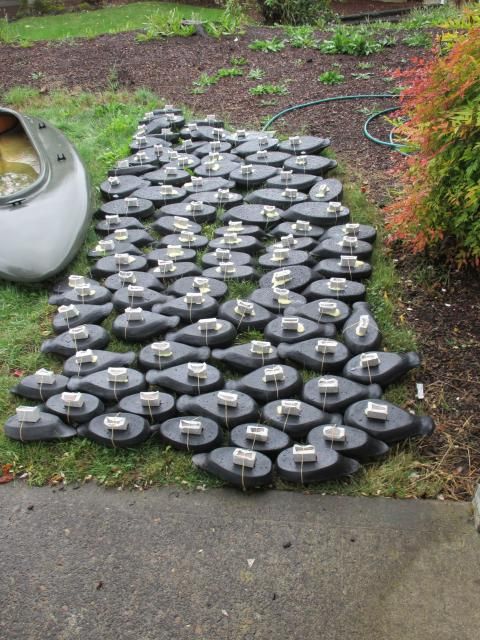 I just finished putting the eyes in the Scaup, Drake Mallards, and Drake Pintails I have finished. I will post up pictures of them tomorrow.