$2,700. Carsten's Canvasback with layout blind and 7 hp Subaru Robin, electric start mud motor. Excellent shorelander trailer with customized tilt mechanism and guide bars for shallow water launching!
Buy it today and hunt it today! This rig is absolutely water ready.
This boat is SWEET and I have spent dozens and dozens of hours and hundreds of dollars tricking it out. I'm the original owner of the entire setup, all purchased new in 2008. Boat comfortably fits myself and my lab hunting layout style (dog sits behind me). Easily hunts 2 guys and the dog, but the blind is more of a one-man layout. DEADLY on the marsh. Birds won't know you are there till you wave at them!
Customizations:
Layout blind with fastgrass
Cedar sub-floor to keep you dry and out of the water
Hydro-turf installed on all surfaces to improve traction
Area for dog to sit behind you as you recline in the layout blind
Customized tilt-trailer for shallow water launching
I have $4,000 into this setup:
Boat: $1,200
Trailer with modifications: $600
Motor: $1800
Boat Modifications: $400+++
This rig will make someone very, very happy.
I'm located in Polson, MT (59860). If you are in Washington or the Panhandle, I will meet at the MT/Idaho northern border. If in MT, Idaho or WY, I can meet in Missoula or maybe someplace else, but I can't deliver too far.
Boat with Blind:
7hp Mud Motor:
Another pic of the boat:
Cedar sub floor: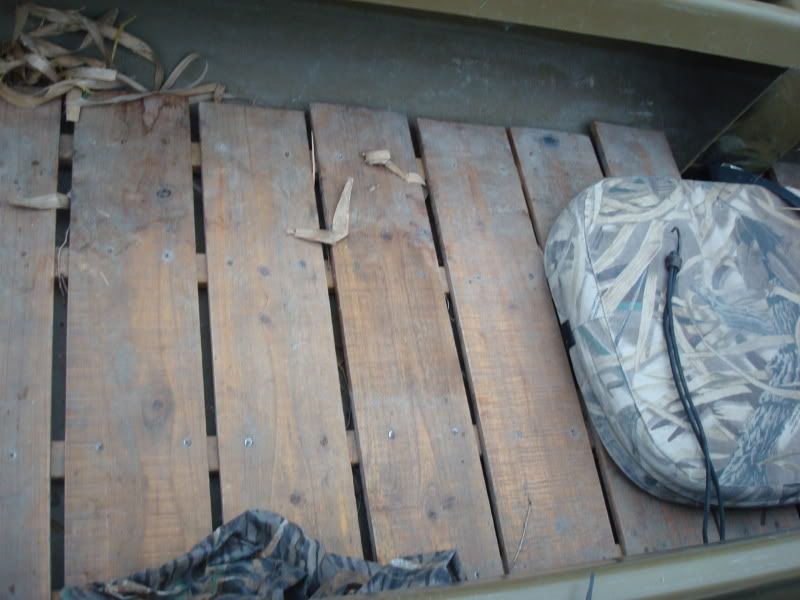 This boat will handle shallow water as well as decent waves without much worry. It's absolutely stable and is a great boat. Wish I didn't have to part, but she needs a good home!