I will post pictures of everything this afternoon when I get everything out of the shed. All in great condition and I just have way too much stuff. Every year just kept adding to the spreads and never got rid of anything. Almost all will have to be picked up cause shipping would be too much and I don't have boxes for anything. Located in western Ky near Princeton. Can call or text for questions (270)619-5478. Thanks!
2 dozen Dakota Fullbody Lessers w/ flocked heads and tails. Used only a few times. Both dozen comes with Rig'Em Right Fullbody bag. 1 doz fits in one bag. Retail for one dozen is around $350 and bag is $50. Will take $225 per dozen.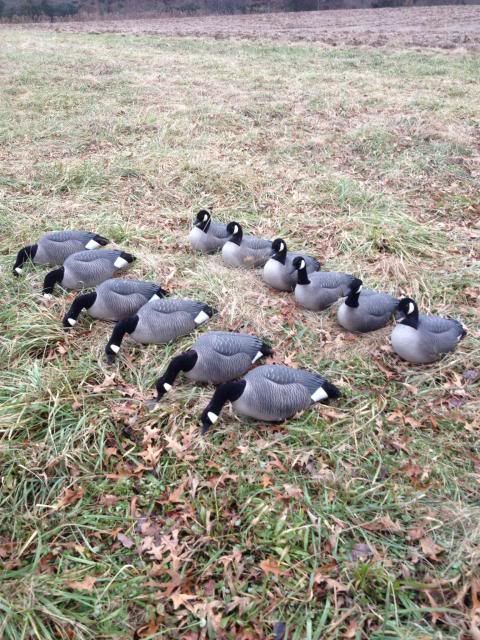 1 dozen Dakota Regular Fullbodies 3 yrs old and showing a little wear $200
15 Bigfoot Decoys. Older style from a few years back $175
2 dozen Dakota X-treme Mallards w/flocked heads with Rig'Em Right 60' anchors and Rig'Em Right bag. One dozen of the mallards retails for $160+ and the anchors are $40. Bags are $50. I will sell both dozen in a XL RER bag for $325 or 1 dozen in a small RER bag for $175. *Sold*
3 dozen Dakota Fullbody Mallards. 2 dozen with painted heads one dozen with flocked heads. All 3 come with 12 slot bags. All in great condition and flocked head dozen are like new. Retail for $300 a dozen and bags are $50. Will take $200 per dozen w/bag for painted and $225 for flocked. **Flocked heads sold**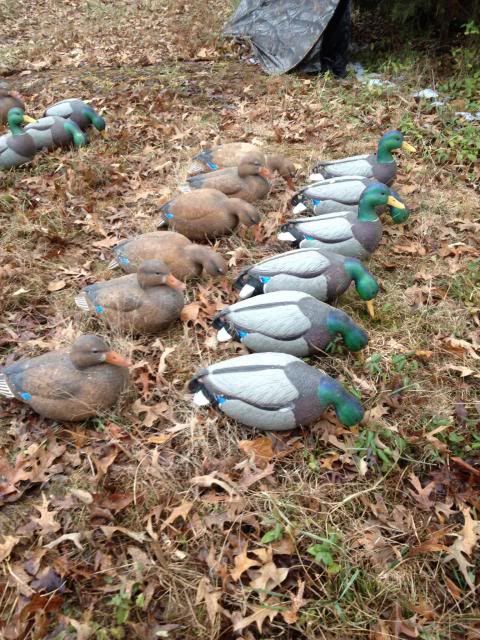 .
4 dozen GHG Gadwalls all with Rig'Em Right anchors. Great condition! $75 per dozen or buy 2 dozen for $150 and I'll throw in a RER XL bag for them. **SOLD**
5 dozen assorted GHG Divers. All with brand new string ready to tie on anchors and comes with bag. All in great shape. $200 *Sold*
2 homemade mallard machines. Made just like original. $100 each
4 Baby Mojo w/6 volt battery not the junky aaa batteries. Retail for $80 ea will sell all 4 for $200 w/batteries, stakes, and a carrying case.
3 Higdon Pullsators Retail for $160 each. Will sell for $120 each or all three for $300 with Higdon carrying bags.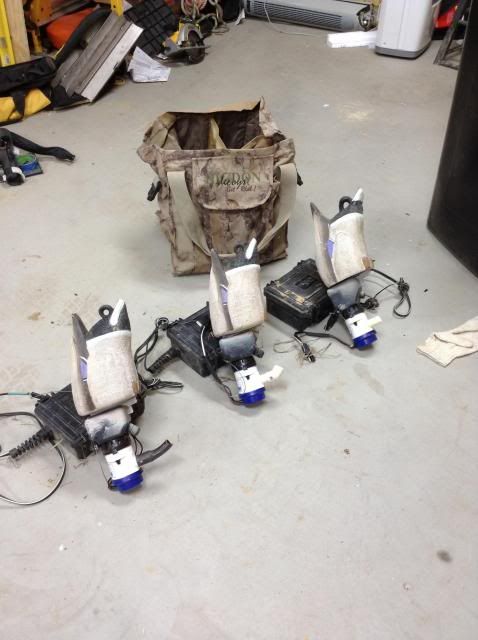 Quite a few layout blinds too. All Final Approach Sport Utlity blinds and maybe one FA Eliminator. Not sure how many but all in good shape. $150.
Lots of other RER anchors and bags. No telling what all I will find once I start digging. Lol. No stupid low balling offers as I'm not needing the money just clearing stuff out. Before I sell for dirt cheap I will just give it all away to my younger cousins. Thanks for looking.