Hate to let it go but its got too....COMPLETE KIT, READY TO HUNT
its a 2005 Bowtech Liberty...set at 68lbs right now with a 28" adjustable draw length, Trophy Ridge 5 sight with added light, Trophy ridge drop away rest, 6 Carbon Express Maxima 350 arrows(camoflauge) with field tips and 4 Beeman 350 arrows with field tips, Limbsaver stabilizer,
6 limbsaver recoil dampners, flambeau hardcase, and adjustable release. Not shot a very much at all...strings waxed every other shooting. Also have 3 G5 Montec broadheads never shot, and 3 G5 small game broadheads. Comes with release. Taken it hunting twice, dont have the time to use it anymore. Asking $950 for everything OBO.
Thanks,
Paden
Old picture without the quiver or new sight, new photos upon request.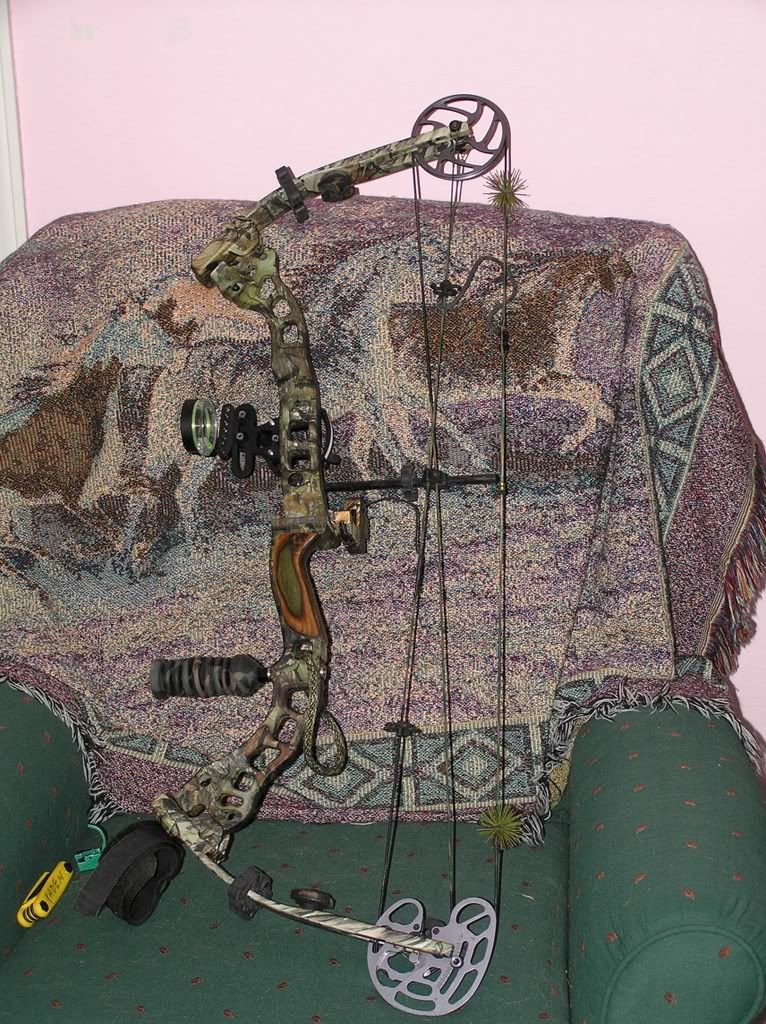 [/img]