DUCK BOAT FOR SALE
MUST SEE TO APPRECIATE
23 Horse Power, Briggs Motor (less than 20 hours on motor).
Custom long (88") shaft and prop on 16' Aluminum Boat.
Custom extended handle for better control and steering.
Custom shaft and motor support.
Custom supports and mounts stabilize boat during shooting.
Trailer with spare. Long tongue for easy, straight towing & backing.
New Grass on Mud Buddy Pop Up Blind.
New Optima Battery (1 year old). Fire Extinguisher included.
Custom, Camo Motor Cover. Bilge Pump, Custom Bow Light.
Custom Stern Light, folds down when not in use.
This motor starts easy and runs great. The extra long shaft increases speed, minimizes bow rise and allows shallower running. Bench and lead seat comfortably hunts 3 or 2 with dog and gear. $3250.00 or Best Offer CALL (316) 371-7592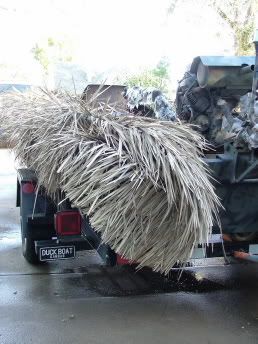 [/img]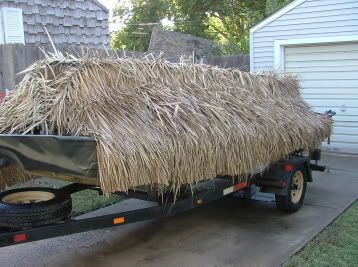 <