I have for sale a Dogtra 1600 NCP E-collar for sale.
Its got 100 different levels of stimulation, a constant and nick button, and a pager button, which causes the E-collar to buzz, as a warning or something.
This unit is fully waterproof, remote and collar.
This unit is pretty much brand new, I took it out, charged it completely, tested it on myself, all the different levels, then I tried one session on the dog, dog didn't like it, I didn't like using it, and I really don't feel comfortable using it on my dog, so I'm gonna get rid of it, could use the cash.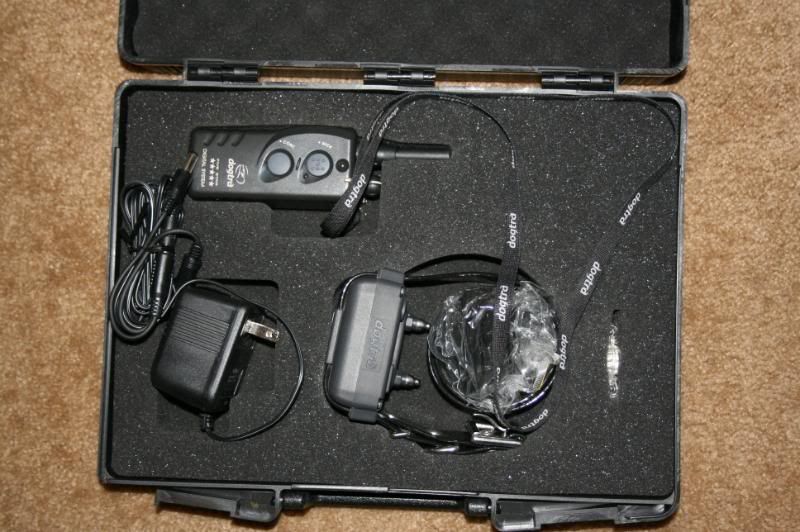 Unit goes for $270 from dogtra, I'd like to get $220 shipped for it. Paypal preferred.