I had to share a cool hunt from Sunday. I'd been out the past couple weeks with some friends and we were skunked both times. Since Jake will never call me to get out for sea ducks
, I couldn't let that streak continue so I headed out on a solo hunt with the Marsh Rat. We've been having some serious weather here this weekend so the birds are all messed up trying to cope with high winds and snow. I found a large flock of ducks (300-350) sitting out on the flats in my favorite spot.
I walked them out and quickly set up. They headed out to open water but eventually worked their way back into my spread. They were 90% wigeon and they had no idea I was about to pop up when they were in my decoys at 30 yards. I shot my first wigeon triple and then the foot race was on to beat the eagles to my prize.
Two of the winged marauders were on the scene within 20 seconds and I had to make quite a ruckus to keep them from grabbing the two dead birds on the water The third wigeon made a break for it and the eagles turned their attention to the live meal. They swooped on it a dozen times but it would see them coming and dive under water. With the duck holding her own in this game of cat and mouse, I figured I had enough time to chase it down before the eagles could carry her off. Sure enough they broke off their attack as I neared within 15 yards.
This duck had a serious will to live. When I pulled it out of the water (still alive) it had a serious gash across it's lower abdomen and some of it's intestines were hanging out One of the eagles many swoops had partially connected. I put the poor bird out of it's misery and was happy to be victorious against those rascally eagles for once.
Here's some pics.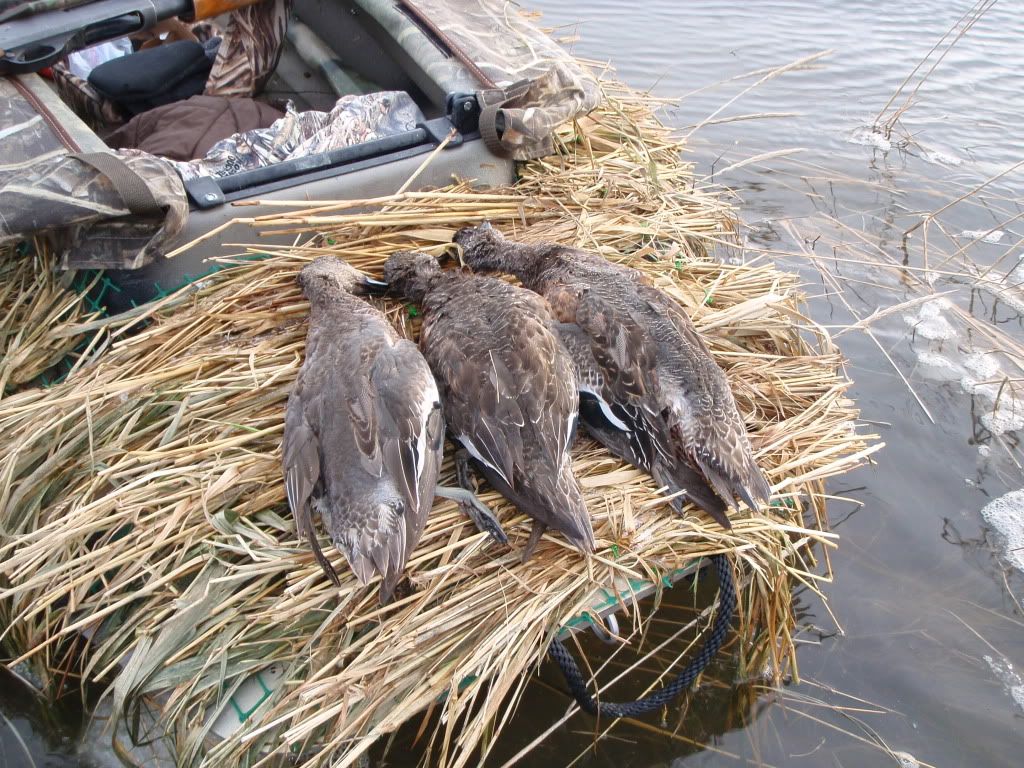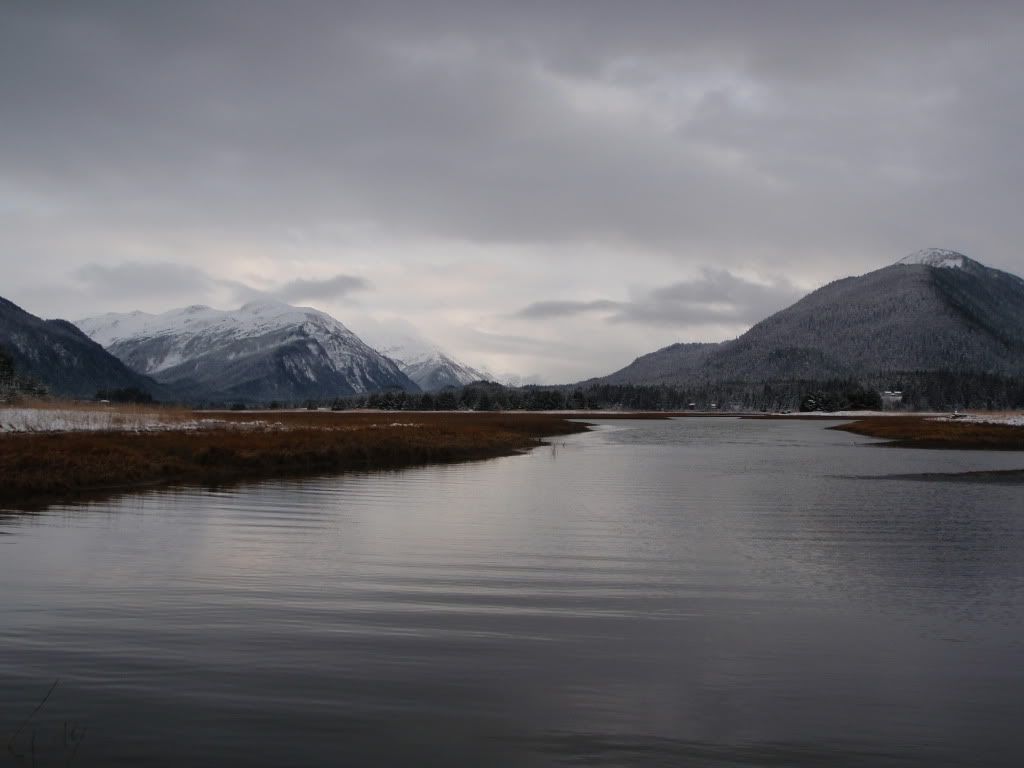 Erich