I madeit out this weekend and shoot a couple of spoonies.
One of them had Rice Breast. Which is the result of a parasite that is contracted from eating in fields with dung from an infected carnivore. It looks like fatty deposits or rice in the muscles of the bird. They claim if cooked well done it is safe to eat, but you won't find me eating it. I don't remember the name of the parasite, but do a search in the honey hole for rice breast and you will find it.
Here are a few pics.
Rice Breast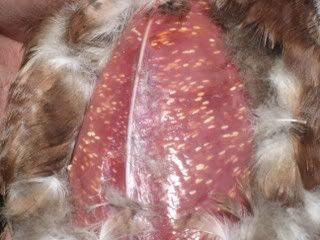 2 hens 2 drakes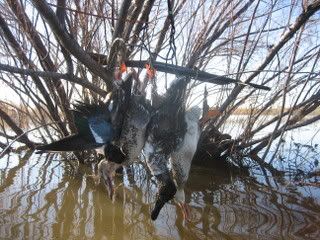 I might mount this one.