Had a pretty good opening morning hunt. Had scouted out a large group of birds on Wed AM and to our suprise they stuck around. I think we ended up with 10 with a mix of usual (redheads, bluebills and buffleheads) but we had a couple first for me in the bayou. We shot a hen shoveler which I know frequent the Mobile causeway but its the first one I have seen in the bayou. And then we shot what I thought was a hen surf scoter but has been discovered to be a hen white wing scoter. Pretty unusual from what I have been told.
Sat morning was much slower pace but I think we ended up taking 5. Once again the usuals but a couple more suprises. We took a blue wing teal and two more white wing surf scoters. All in all a great weekend with a mixed bag.
Hunters first bird. He had a great first hunt!
Mitchell with a Drake Bufflehead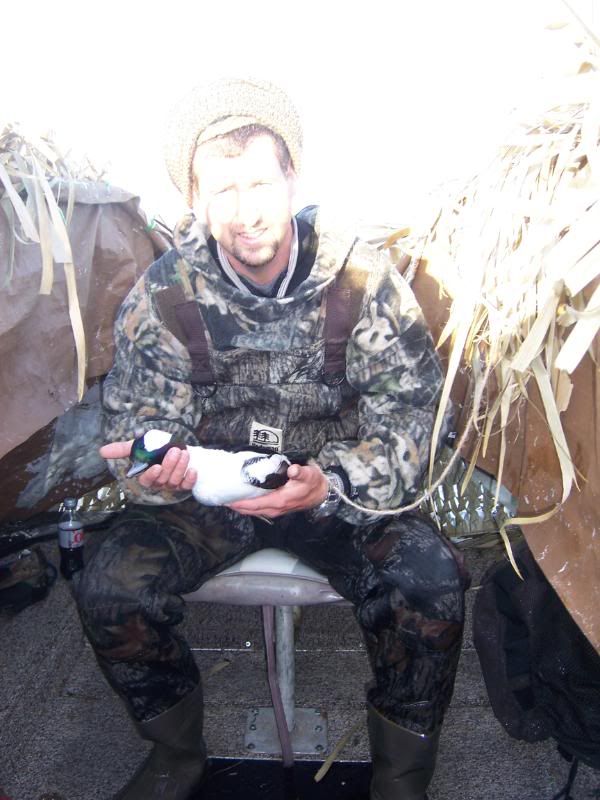 Hunter
Hen Northern Shoveler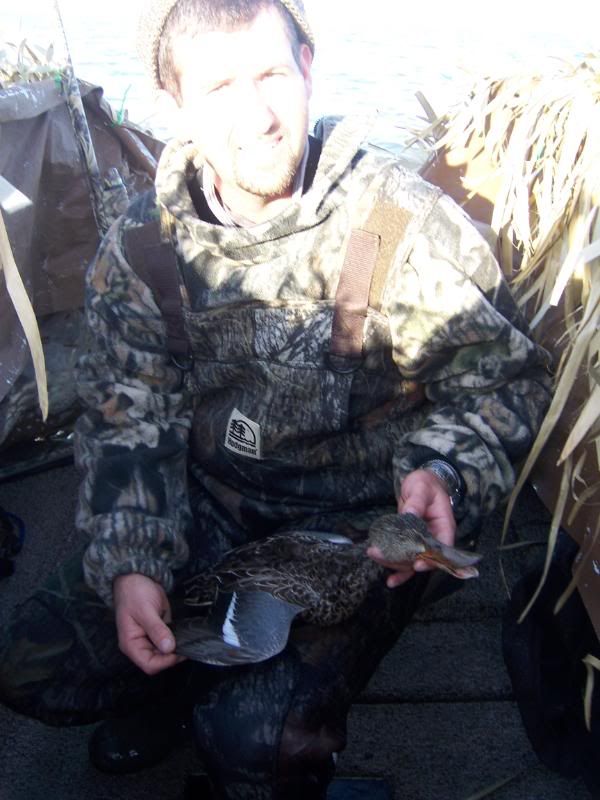 Hen White Wing Scoter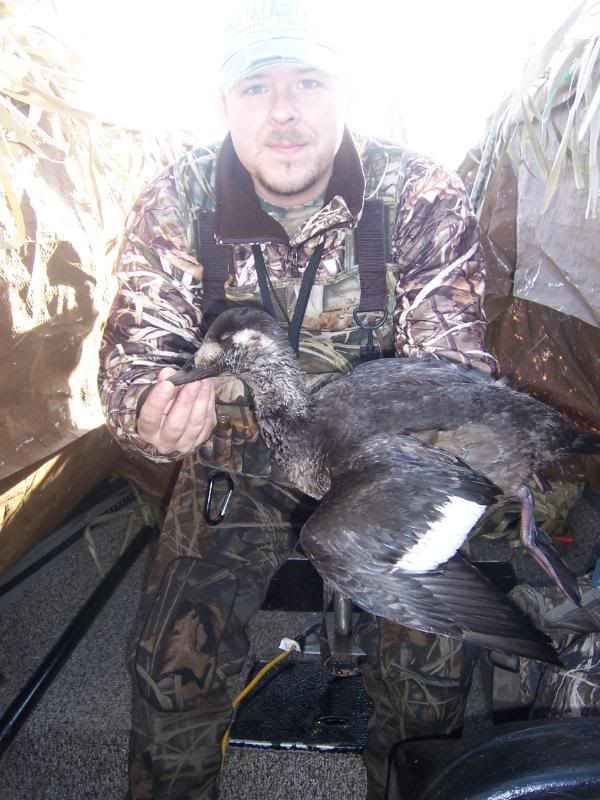 Hunter retrirving another bird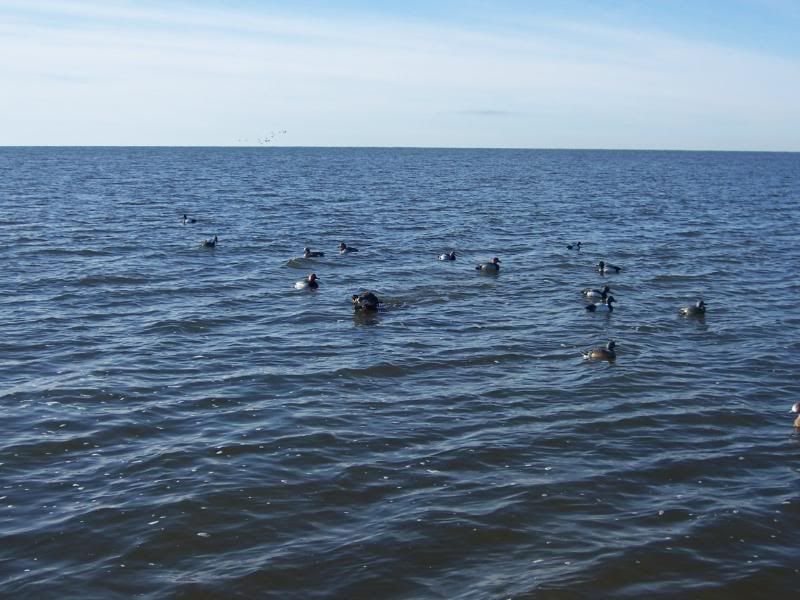 Opening AM results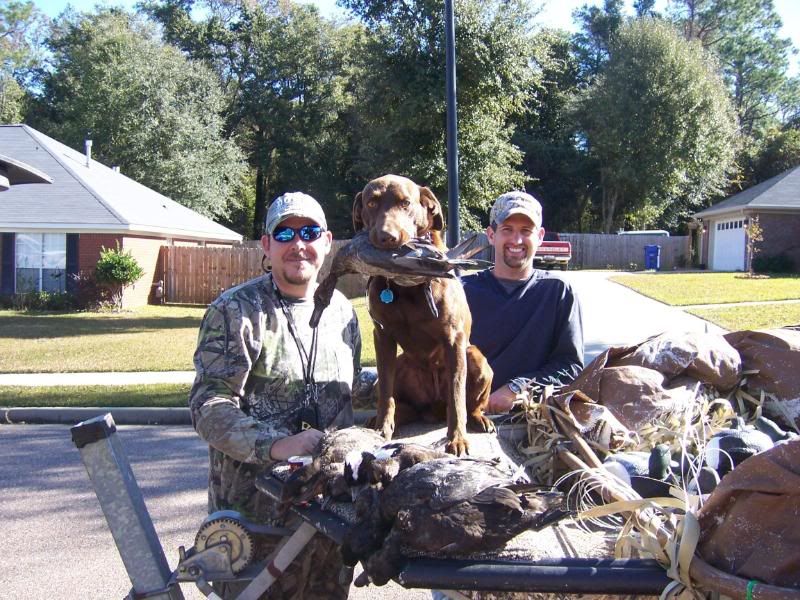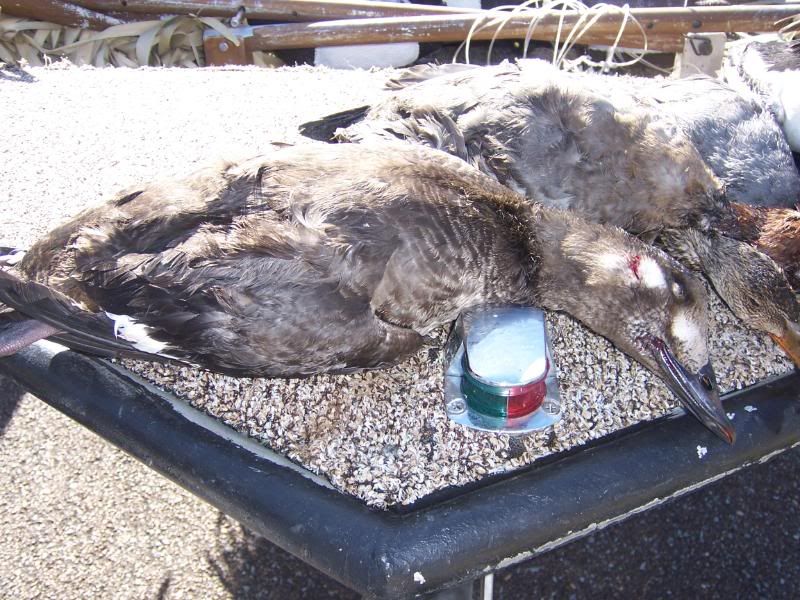 Sat AM before sunrise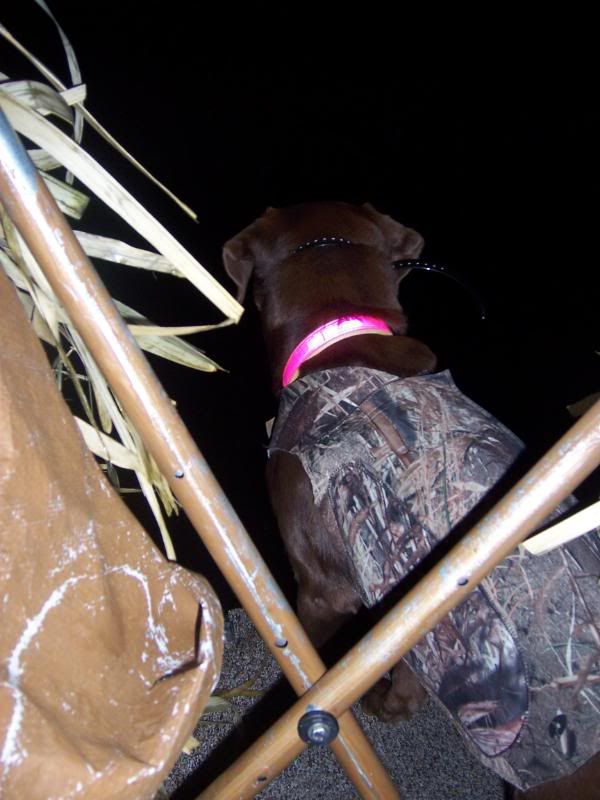 Sat AM results