Diver hunting was really slow this year. Almost no migration at all due to the lack of snow and warm temps north of us in alberta this season. We still put in a few good days, but nothing like years past. It's always interesting to me how different decoying strategies are from region to region. I hear about guys hunting with hundreds of decoys and usually we are hunting with 3-5 decoys.
My son shot this young drake while hunting puddlers in a flooded pasture, very strange year.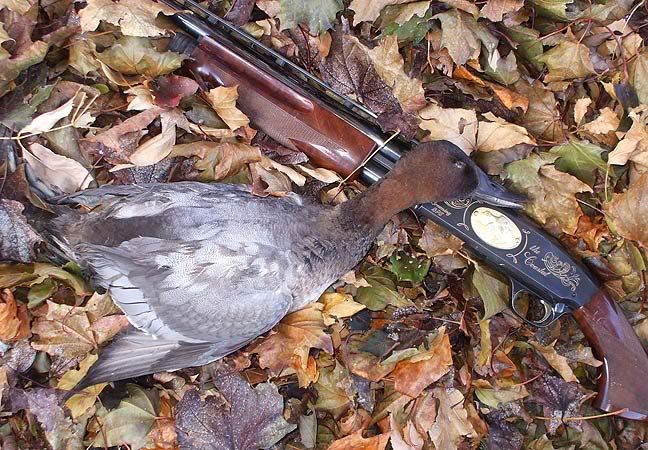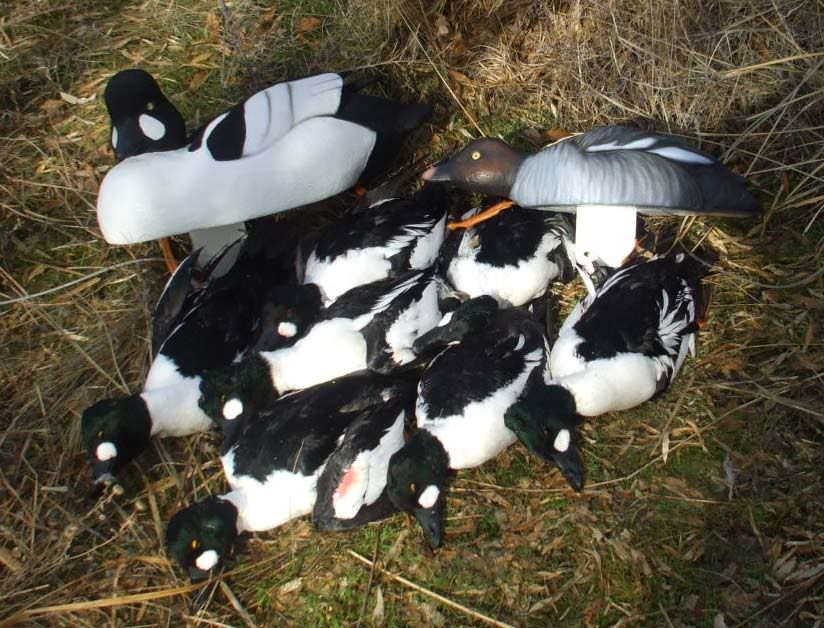 We shot this group of eyes with just two decoys. Generally there are huge rafts of several thousand ducks up stream and down stream from us. We can't hope to compete with numbers, so we set up between with a minimal spread of a half dozen or less and pull in about 30% of the birds we see . The best part is picking up the decoys, it's nice to just take one trip and pick them all up in one hand.