We've found some really hot bluebill action here at the NC coast the past couple days. Easy limits for those that can shoot! We had big wads of blackheads attacking the decoys all morning. You hear a lot of complaints about how rough the hunting is in NC and it can be a tough grind, but days like these prove that hard work and scouting still yield successful days afield even in the most heavily gunned regions.
I wish I had taken a video camera. We had flocks of 20 - 50 landing in the decoys and swimming around as we cooked breakfast and drank coffee. One of the last groups one day was a flock of about 150 blackheads that did it RIGHT. Those sights and sounds never get old.
I truly pray that the hard work and studies of our waterfowl biologists can figure out what it is going to take on our part to ensure that these birds have further long term growth, and I count myself as being blessed to have taken part in and experienced the rebound of the lesser scaup.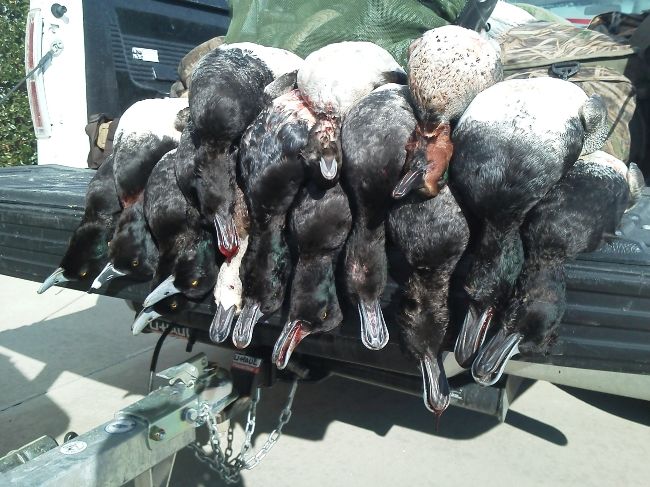 "Mixed bag"
Here's a crappy cell phone pic of a bunch over the decoys. Easy to pick out the drakes on days like this.
-Garrett Trentham