This weekend likely wraps up the diver hunting for me this year. It's been a good year for the blackheads. We've had to change up, adapt, and burn a lot of gas to stay on them, but in the end, they never disappoint and it's all worth it. My good friend Doug brought his camera along this time to grab a few more photos today.
Saturday's bag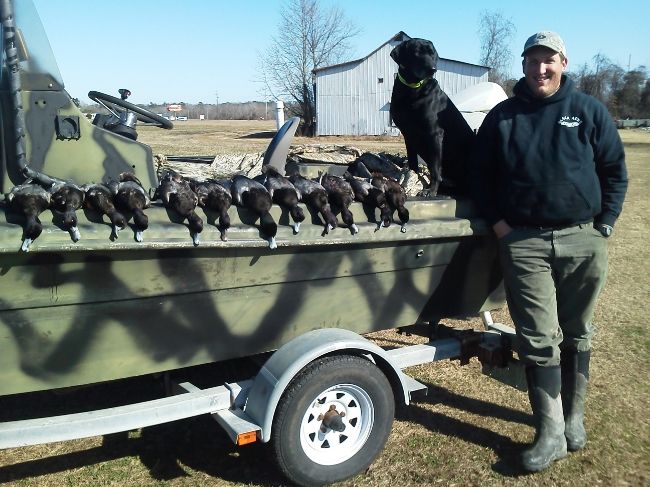 From today's hunt:
Here's a shot of the new Assault H-Bar rig by Ure-A-Duck. This thing was pure death on a no wind day like today!
Maggie bringing back a cripple. She loves chasing crippled divers more than anything in the world.
The days take with the decoy man himself!
It's days like these that waterfowlers dreams are made of. Good friends, good shooting, and good equipment!
- Garrett Trentham