I went up to a friend of mines duck club today and did a guided hunt with him.
I hunted FishDog today. I had a great time out with Ben, even though the birds did not cooperate.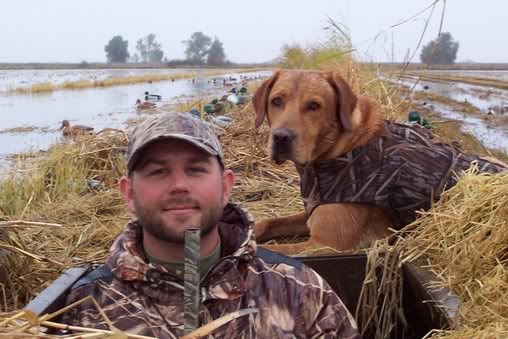 However, I did learn a lot about Ben today. For starters he has huge aspirations to become the person that names rodeo bulls. He knows a heck of a lot about chickens, especially "BIG" chickens. He did make some great calls today, check out the call below that he made around 10 O'clock.
He did pass on one little tid bit that a fellow Fuger gave him. "Sticking your PICKLE in the pickle slicer isn't as bad as it sounds"
Even though I didn't bag a bird today, Ben still made it a very enjoyable time for ACE and I.