Hi everyone,
Well this morning was an exciting morning. We got down to our spot right on time, the snow was flying and the clouds were low and heavy. As soon as daybreak was upon us the ducks started flying like crazy. We managed to down 2 mallard drakes and a GW teal drake. We crippled a few more but couldnt find them in the thick cattails.
At around 8:30 we heard a loud crash and saw dirt flying on the highway behind us. A mini van had rolled several times into the median. All 3 of us rushed to the scene and someone else had also stopped. They flipped the van back over and the mexican lady was in shock but not hurt at all, she couldnt speak a lick of english to thank us or anything. After the state patrol arrived we headed back to our blind winded but alot warmer then we were.
We waited it out another hour or 2 but didnt down any more ducks. We shot lots and had a great day. If it was for all the comotion on the highway with the sirens and such we would have proabaly got a few more.
Here's a few pictures it was wet and cold and neither of our cameras were cooperating.Very good looking ducks if i had the money they would have went on the wall not in the freezer.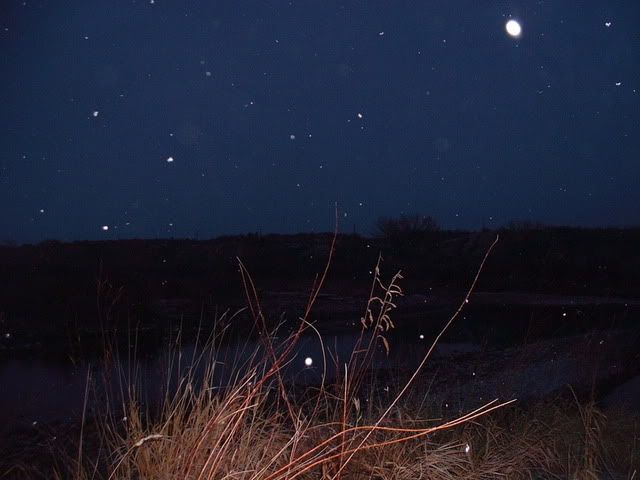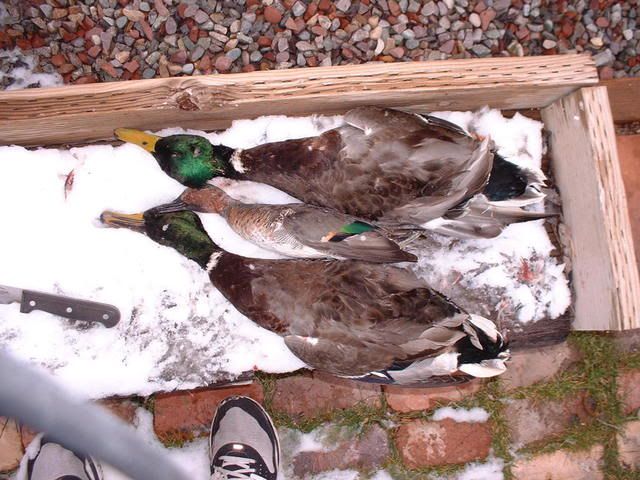 You can see the lights from the ambulance in the distance thats how far we had to run to help out.