Well we ended up getting out on saturday. I knew it wasn't going to be that great of a hunt when We got the our blind and the moon was full as could be and glaring right at us. There wasn't any wind and quite a bit of fog so conditions weren't thereat all. We ended up seeing alot of high flying geese none really wanted to come close enough. Too many people shooting at them on the river.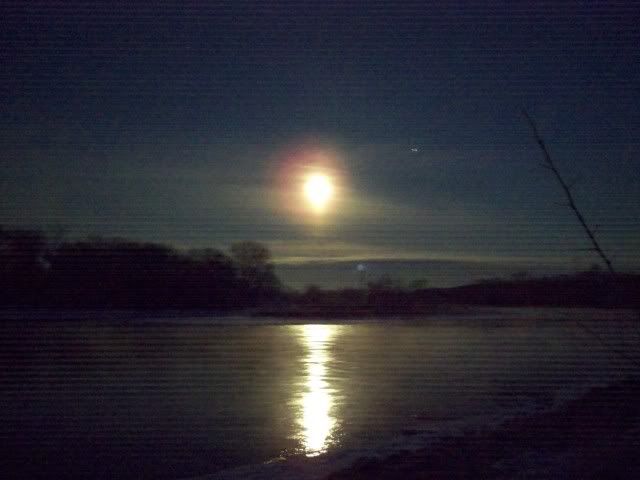 We managed to decoy one group and I hit a goose at about 45 yards with some #2 hevi crap. The goose folded and fell about 20 yards then decided he wasn't dead yet a flew up river. Nothing else really came in and we didnt even see one mallard only some mergansers.
On the way out we noticed a blood trail over our footprints in the snow and follow them. every few feet there was a splatter in the snow. It was a bigger blood trail than my little brothers deer left during gun season earlier in the year. I followed the trail of blood at least 1/4 mile up river over the highway and finally came up on the goose. He jumped up and got another hevi shot in him but managed to fly to the other side of the colorado.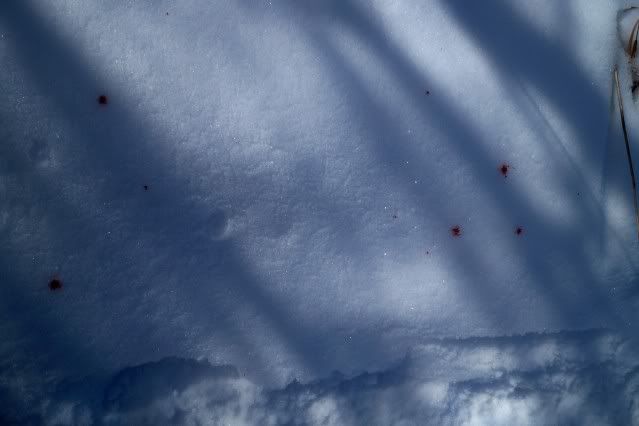 Well after all that I had to chase him down, back across the highway, over the bridge and a few hundred yards down river later I managed to grab him after my brother shot another round at him. This has got to be the toughest goose ever ::woot: .
I was beat and it was time to head back home. after that day on saturday we decided to not head out on sunday.I also wripped the ass out of my $400 orvis wadders to finish off the day.