it was my first time going out during teal season and we went out the first weekend to see if i can get some teal and in 3 days i was able to get a total of 6 birds and was able to take my first blue wing teal. and my pup was able to get his first bird on his first hunt, i was able to knock two down with one shot as well for the first time.
I was wondering if anyone can tell me how to figure out a drake blue wing teal from a hen and this early in the season?
9/11/10 teal hunt- it was my girlfriends first hunting trip and i was able to get a green wing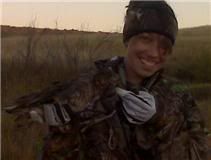 9/12/10 Here is my first blue wings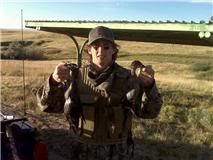 My dogs camo and bandit retrieving some teal
i got 3 more on 9/13/10 but didn't get pics.