went out today 10-2-10 on opening morning and got into a lot of birds and we were able to take 2 geese 3 gadwalls 1 mallard 1 pintail and 2 mergansers. and i got my 1st drake pintail..
Here is my trophy, its a young drake!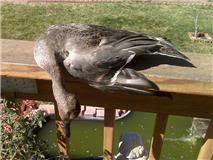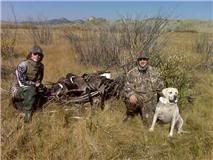 our buddy knocked this gadwalls head clean off.