My oldest daughter Chelsea was up for the holidays.
Took her out this morning for a quick hunt which turned into the most memorable hunt I have experienced in over 20 yrs of waterfowling.
I had the pleasure of watching her harvest her first and second duck this morning and my girl Ginny made a flawless retreive on it and the rest of the birds shot this morning. Came home with 3 woodies and one greenwing.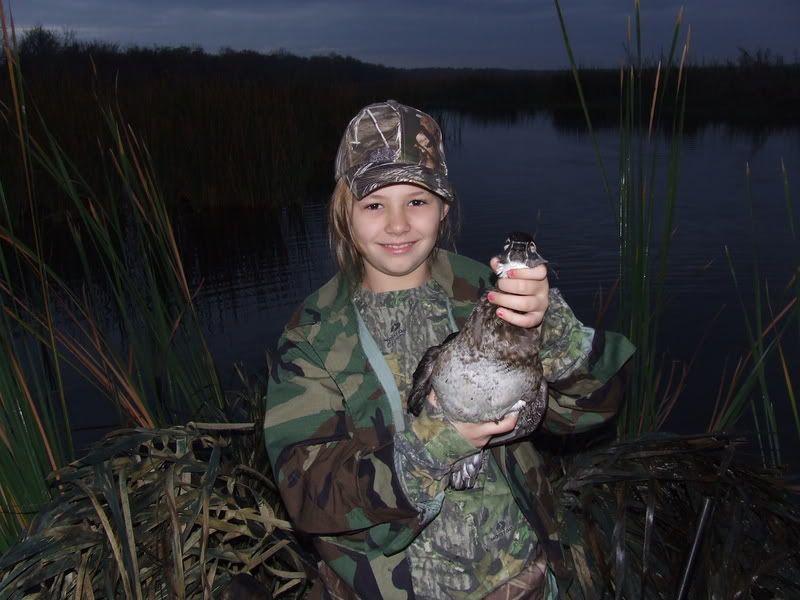 And these guys got curious what all the shooting was and came in for a closer look, can you say Bar-B-Que :toofunny: