No exceptions on any of these items. Local pick-up or I will ship at the expense of requestor. I won't charge you anything more than I will pay to ship the item or you can e-mail me a shipping label from a carrier. I know these are not much, but I would be happy if someone was able to use them instead of the collecting dust.
1. Gone.
2. Whitewater Outfitter Delta Waterfowl Large Mossy Oak Shadow Grass Gloves
These are probably the only pair of gloves my retired Yellow Lab never chewed up.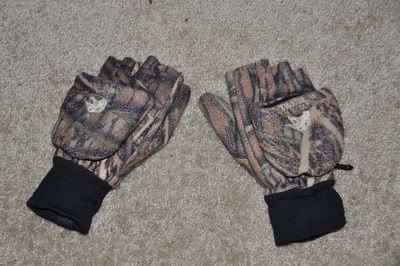 3. Dog Training Lanyard
Lost my Chocolate two years ago and Yellow is way retired. Never use it anymore.
4. Call Lanyard
(Accounted for so far)
A ol' hunting buddy made this for me. I never have used it.
5. Gone.