My son Austin took this 23# 10 1/2" beard 1 3/8" spurs on Thursday.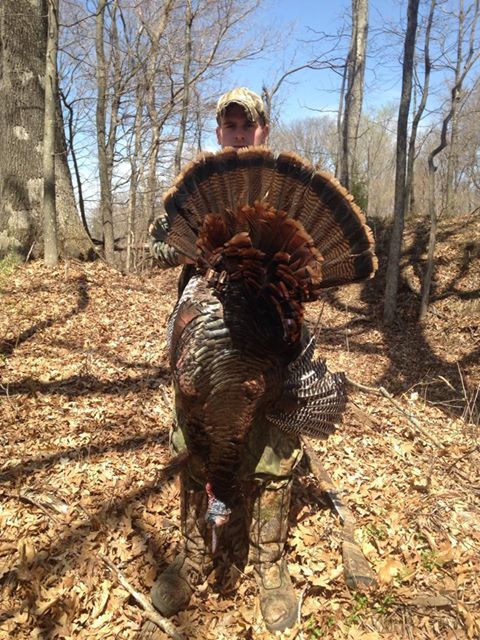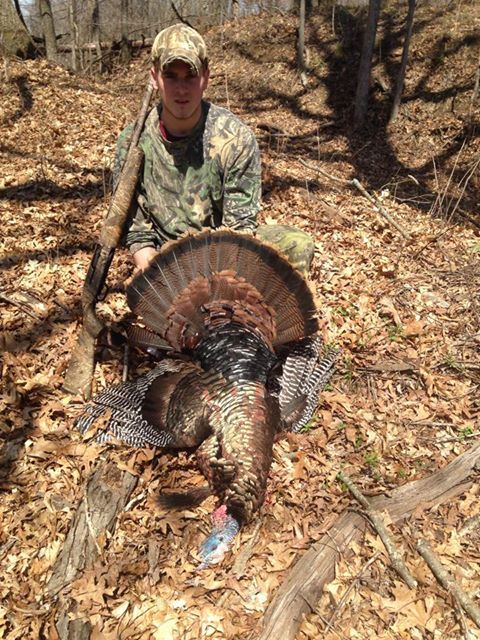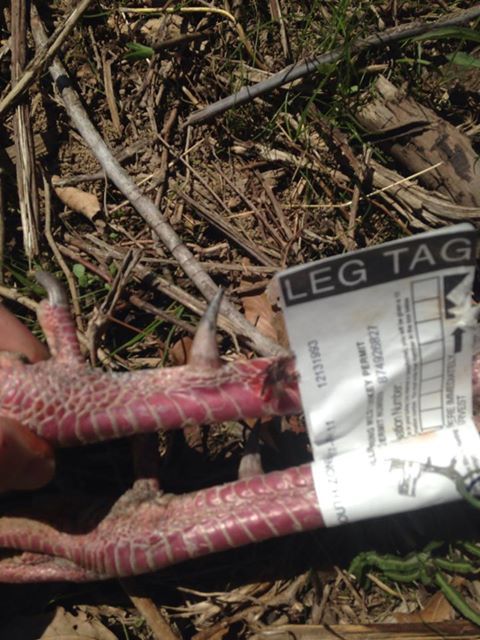 I took this 17# jake 4 1/2" beard on Friday morning. I would have taken 2 but my son's gun I was using jammed so I could not get off a shot at the other jake that had came in strutting up to the Avian X's. As it turned out the jam was a pretty good thing.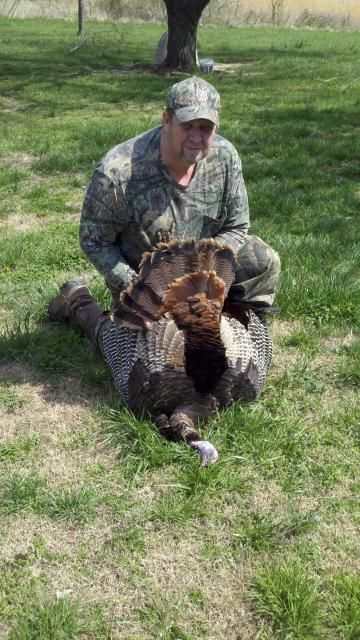 Now here is where the good thing about the jammed gun came in. I had decided to head home and get the jake taken care of because it was warming up and I didn't want to have a bird spoil on me because I stayed and tried to fill my other 1st season permit. I headed home figuring I would be eating a permit. As I was on my deck breasting the jake and deboning the legs and thighs a bird started gobbling in the highline next to my house. I got the jake in cold water and grabbed my gun. I went and sat down next to the highline and about an hour later I filled my other permit on this 24# 8" beard 1 1/4" spurs gobbler. Yeah I got rooked on the beard but it appeared he had a case of beard rot but I won't complain after missing a big one on Wednesday at 30 yds.