Chris & Laiken Holzer of Livin' Loud Outdoors Team helped us film a Canada Goose hunt the past couple of days for a CWA DVD Project.
The first day we had two huge groups hover over our decoys with many landing in our spread for some incredible goose action. Six were able to limit out on Canada geese with a few specks and ducks.
The second day started out slow but with some decoy adjustments, we were able to get one short of six Canada limits and about four Specks and some ducks.
This is a pic of about 3,000 Canada geese headed to our spread. All of the geese are not in this pic.
This is a pic of my first Specklebelly goose.
My brother Mark, pictured on the right was able to travel over with me on this hunt.
This is me and my brother Mark on the second day.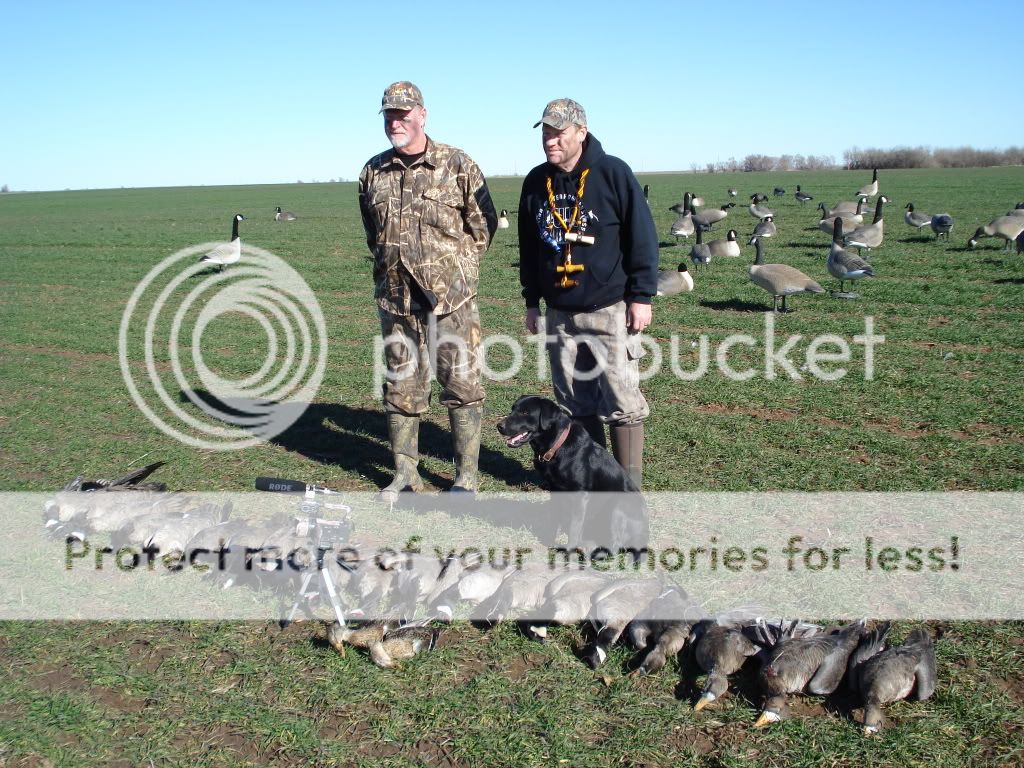 In this pic is Chris & Laiken Holzer who helped us film along with my brother Mark & Scott Shipman.