I've been wanting to hunt cranes for more years than I care to mention. For one reason or another it's never worked out. But this time it worked out perfect. A friend of mine called Wednesday and said that the cranes were piling in a field he had and wanted to know if I could slip away Thursday to go hunting. It all worked out and we headed out. To make a long story short we shot 6 cranes and 4 geese, and had an absolute blast!! I can't wait to get after them again.
On a side note. My daughter is taking a huge interest in hunting. It should be interesting because she is 110% girl. I'll have to put her in my blind to keep her quiet. LOL!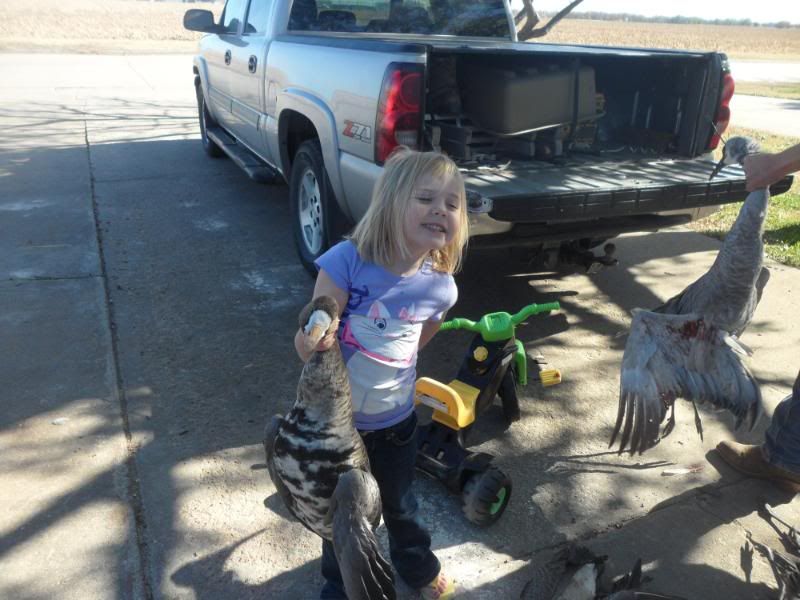 He kept 2 cranes that's why there are only 2 in the picture.