you talking about the fish...the "swordfish" or going spearfishing at the rigs for snapper, grouper, AJ's, and such?
If you are after the "swordfish"...they had a billfish torney out of Venice first week of june and 3 boats caught 9 swordfish and 11 Blue Marlin..all fish were tagged and released-one was estimated at around 600+ lbs. boat loads of bull dolphin were coming in to the docks.The weather has been calm with these late cool fronts-we hammered the trout on the beach. caught numbers this trip-over 150 trout 1 1/2-3 lbs ...with a couple pushing 4-that all happened two trips in the am...went in for ice,gas,bait and lunch-then out to the rigs 3 days in a row for Red Snapper 3-6 lbs. Fast limits with a 2 fish per person limit...took all of 40 minutes to do it ...when the fish turned on from the chum line...multiple hook-ups were the norm...all the fish were 20-24" fish -good eats!!
If you want to go diving with spear guns...it's awesome down there- you can go for a limit of mangroves 8-13 lbs and red snapper, with a few grouper too...possibly even some cobia and king mackrel around some rigs. If you find some bouys or debris...triple tail and cobia are there...got a buddy that dives outta venice and grand isle often and he has phenominal trips there!!
pics...
Here's one days box of trout...16" avg. Lucky to get on some trout this trip with the river so high..got lucky and found a pocket of green water with lots of bait on the beach...fish were there!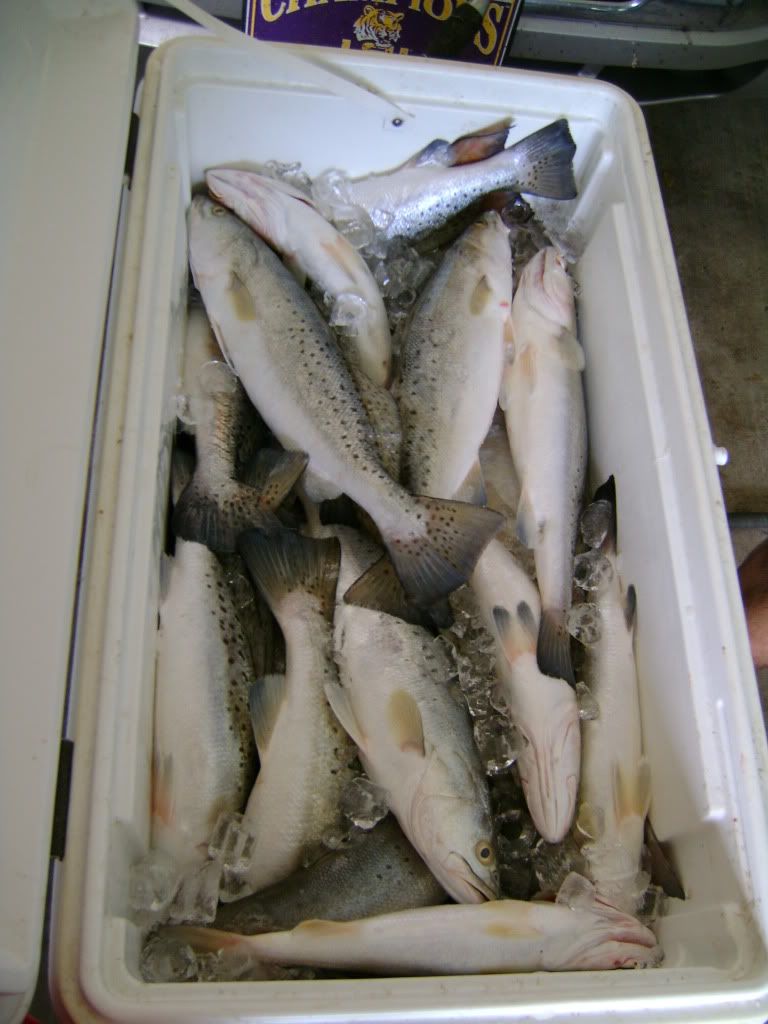 25 lb. bull red that I had to "Hand Line" to the boat cause a reel gear stripped out on us and the reel "blew-up" with a gigantic backlash...the fish had a small red snapper tail sticking outta the back of it's mouth...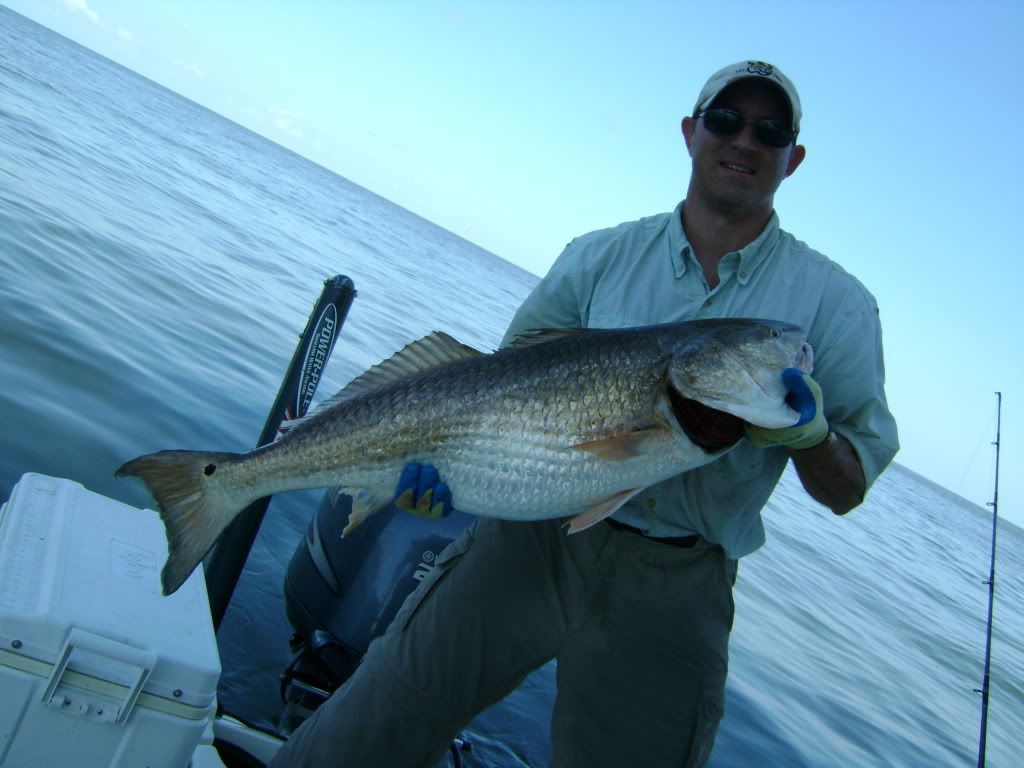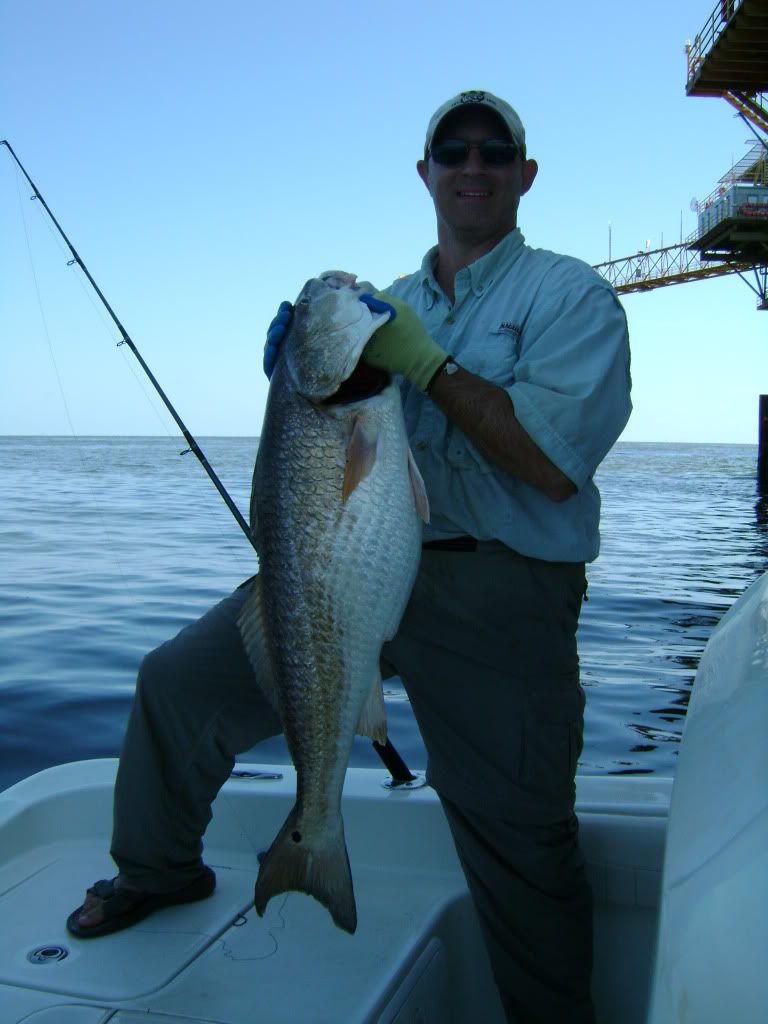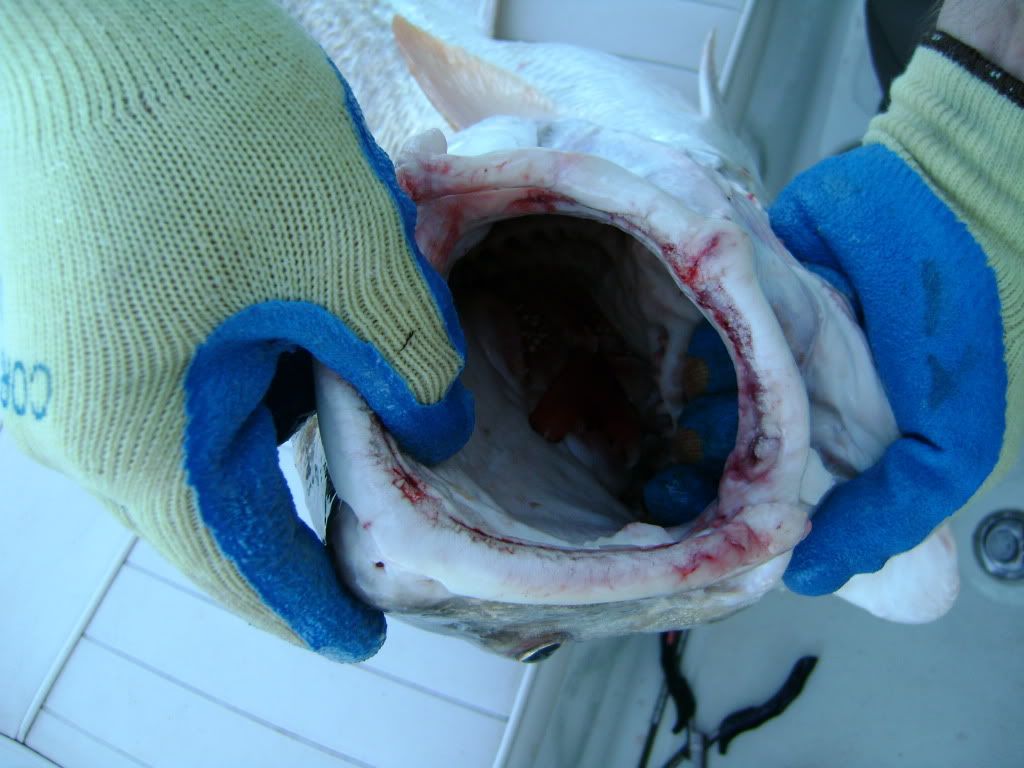 Here's the Red Snapper...