Got into the geese pretty well and ducks so so! Ducks were plentiful but uncooperative and it was hard to get the deal closed on them in the numbers we were hoping for. All in all it was a fun few days.
Sprig gave me one of those new hybird decoys and low and behold, it pulled in a nice hybrid for us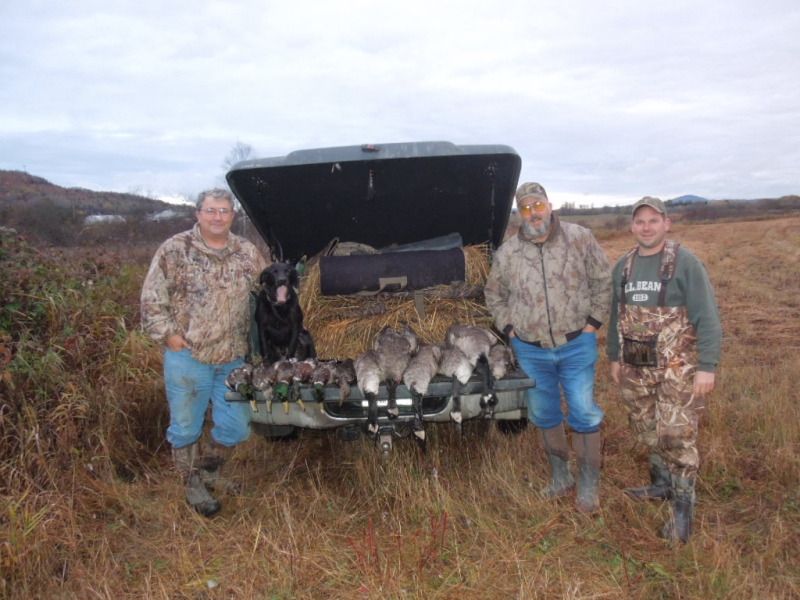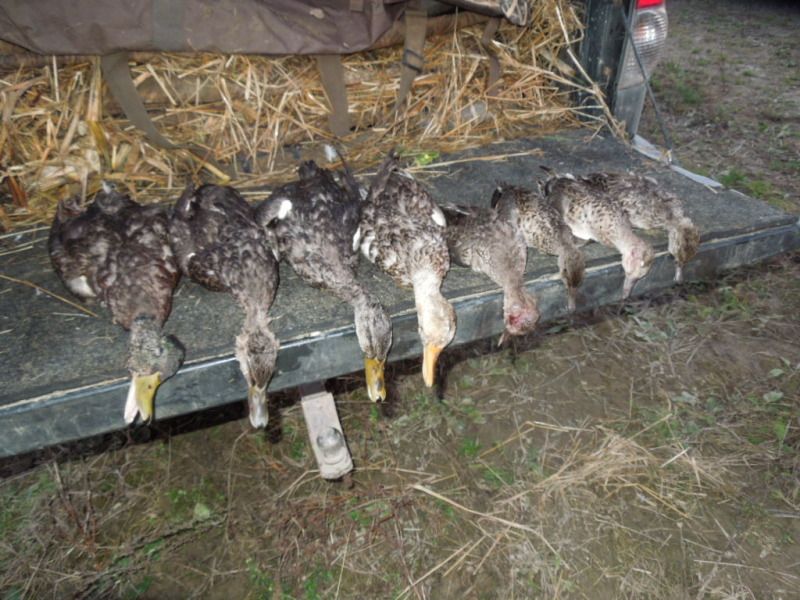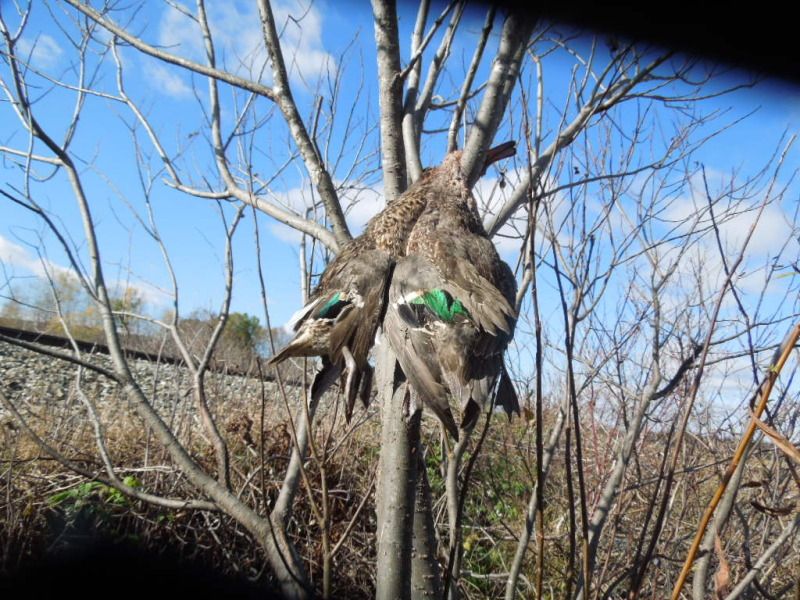 A couple of tired dogs!!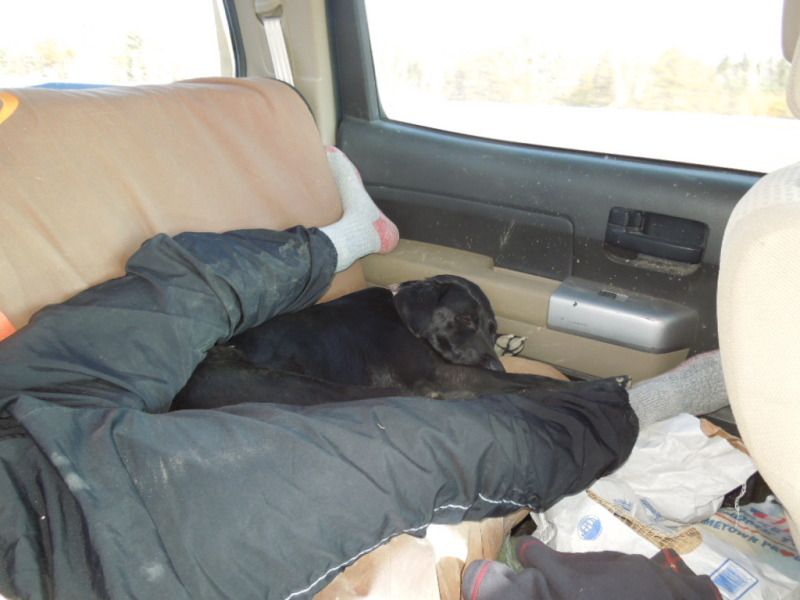 Ran into a guy with this nice ducking rig! perfect for getting into the tough spots