My oldest boy took out his son yesterday on a pond down in Rhode Island! Wish I could have been there to see it but the pictures and the phone call make it a quick share in the fun for me via his facebook posts! Ain't technology grand? ;D I'm pretty proud that my son has started his son in what has been a family tradition for several generations!
Anyway, I started a set of Jack Traps for him with his Christmas presents in 2011 and 2012! Looks like he put one of them to good use already!
As a proud Dad and Grandfather, I just had to post these pictures of my guys out doing what we do for fun!!!
Evan's first ice fishing catch, a 4 pound largemouth!!!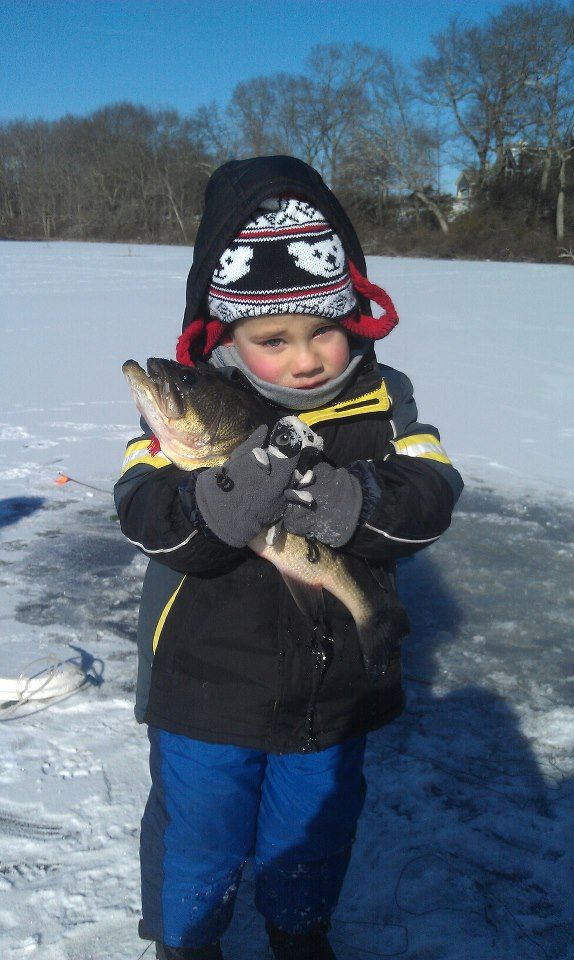 Chris and Evan, a proud pair with Evan's big catch!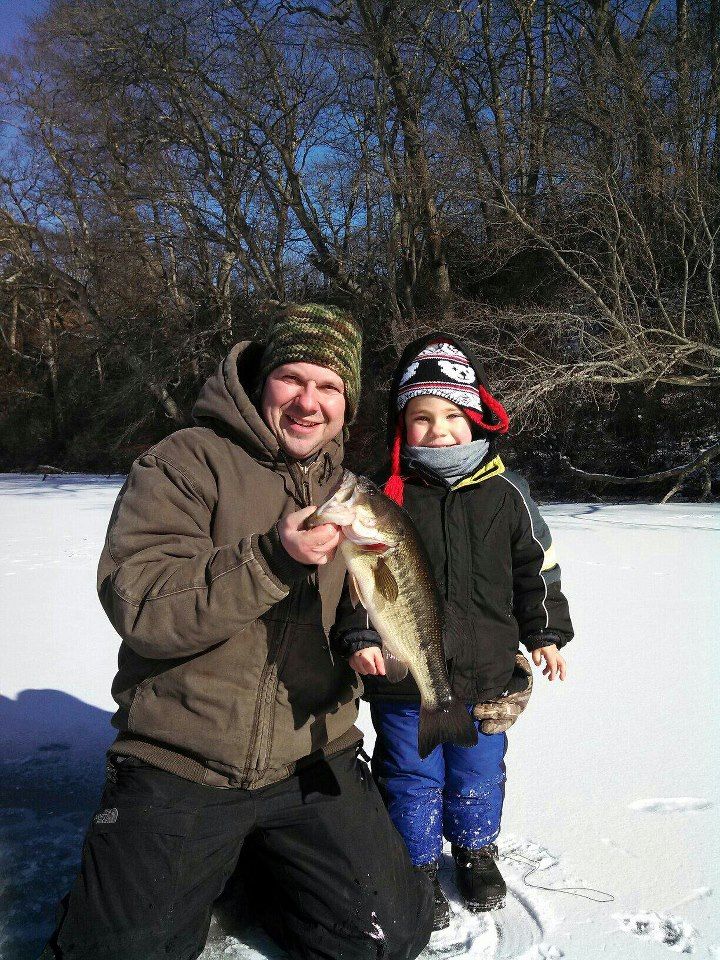 Evan with #2 for the day, another largemouth caught using one of the Jack Traps I bought him for Christmas! The trap he's holding is one I bought back in the 1960's when I started ice fishing! How fast 50 years goes by!!!