yea its a bit cold out again
first one of the day.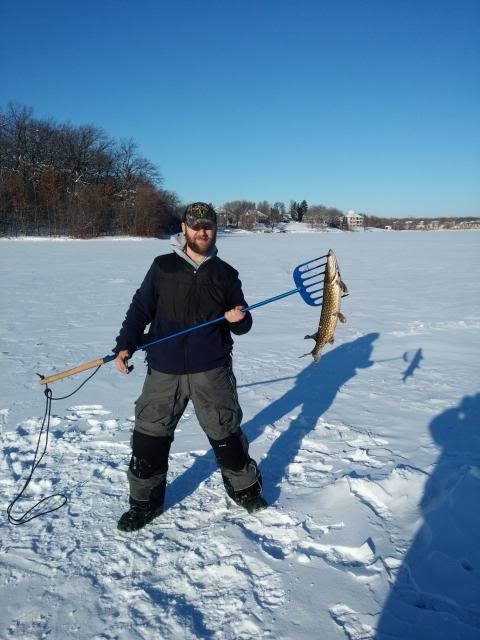 then we had a couple of these guys swim threw and I was only able to get one to bite. it was cool watchin them see wat they liked and they did not like jigging when they were next to it. a jig to get there attention and then sit still. same with the 2 northerns that we caught on the rod instead of stickin.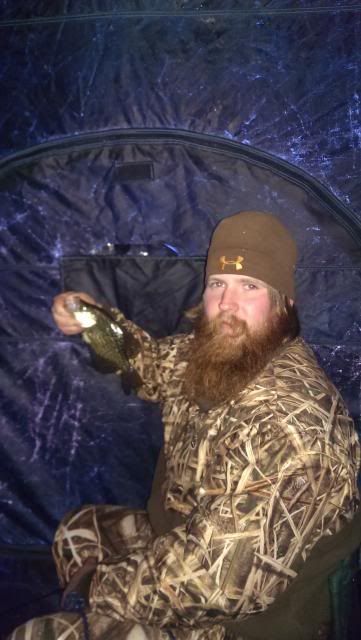 couple still shots I took out of a video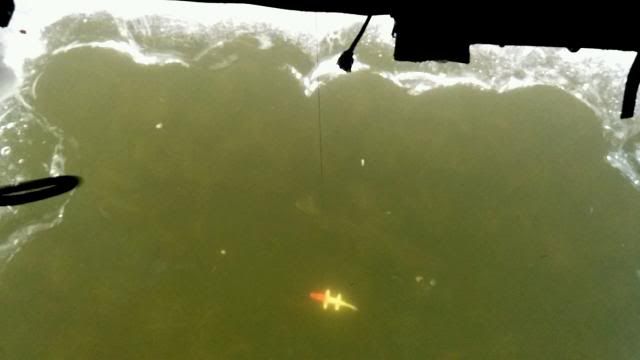 and that's a 1 litter bottle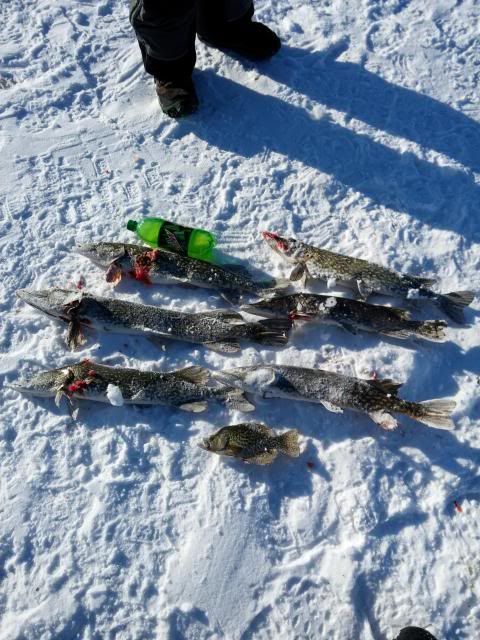 they didn't seem to be hungry today seemd more to me just aggressive and nailin the decoy. but not each other at one time we had 3 in the hole at one time? and they didn't want nothing to do with the jig and minnow head?