Here I am all loaded up and ready to go. :getdown: I spent all day and part of the night before getting everything loaded up and ready to go.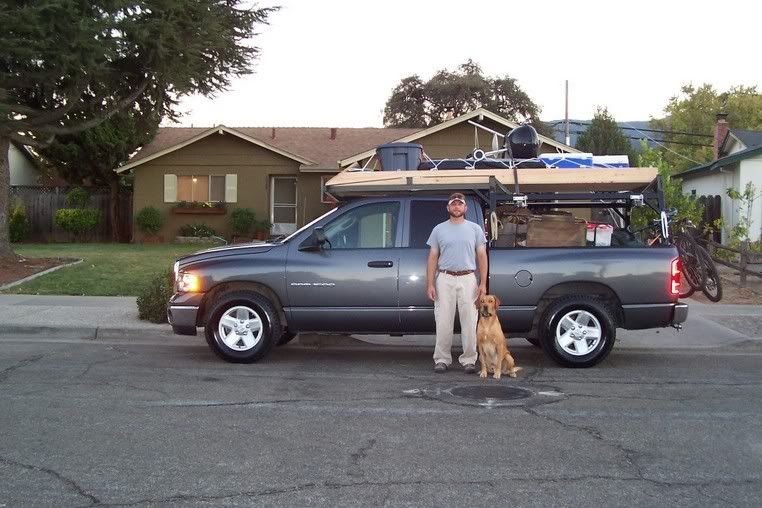 I still can't believe I fit all of this crap into my truck.
Notice the platform I built in order to carry more stuff. It is kind of crazy that I packed all of this camping and hunting gear to drive almost 6 hours, stay 3 nights and we took home 17 ducks! :mrgreen:
This is a shot of what the refuge looked like that we were hunting at.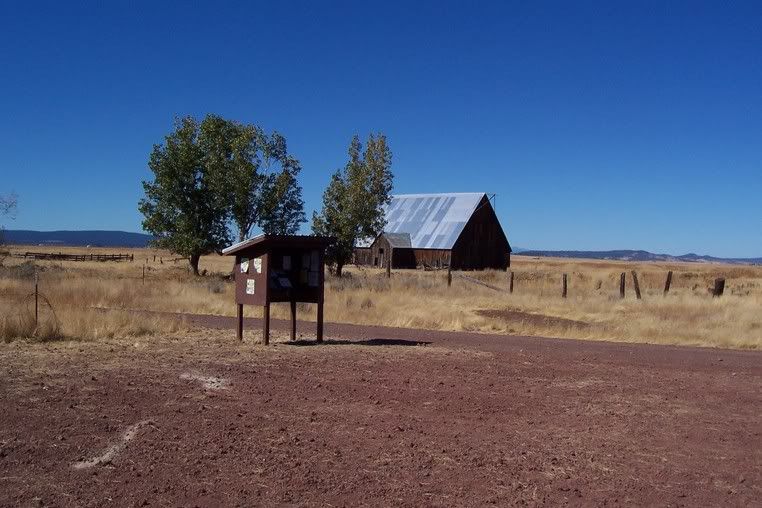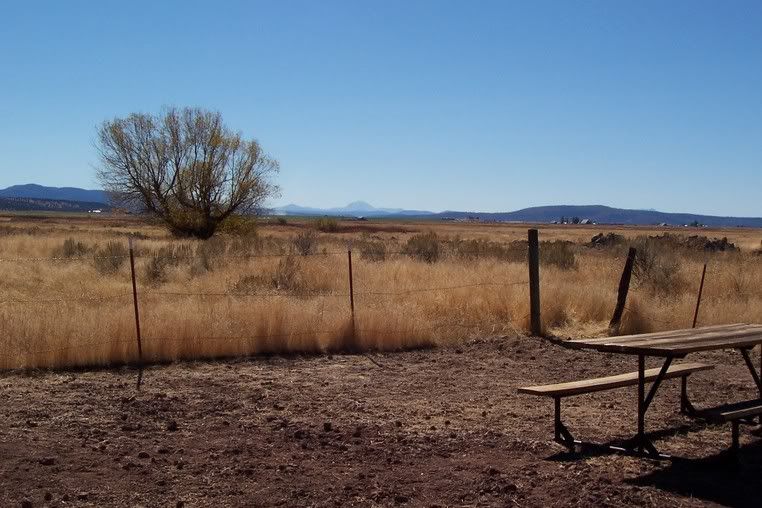 More scenery, this is one of 2 barns next to our camp site, I love looking at these old barns up against the beautiful back drop.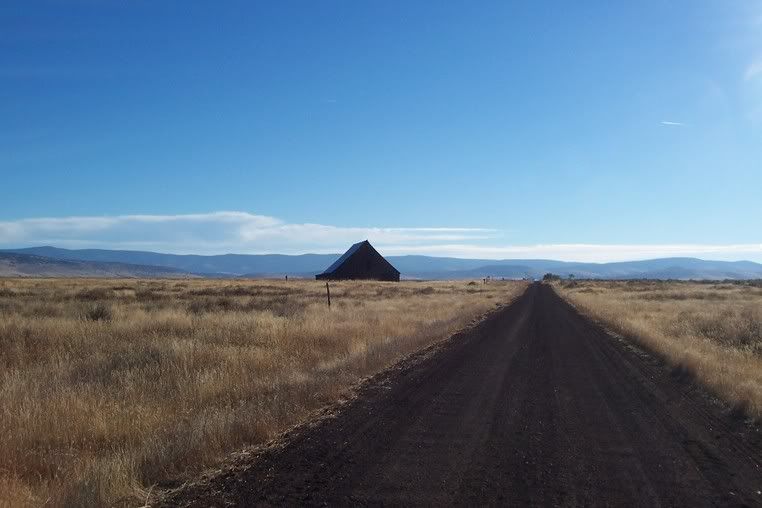 This is a pic of my hunting buddy Jake, we had just returned from our Friday morning scouting trip. In this pic Jake is a little shaken up, he was riding his bike on a levee and ran into a hole that he did not see. He ended up going ass over appetite and phudged up his shoulder and his knee. (Side note he went to the doc yesterday for that). I told him we should medicate as soon as possible. :salude: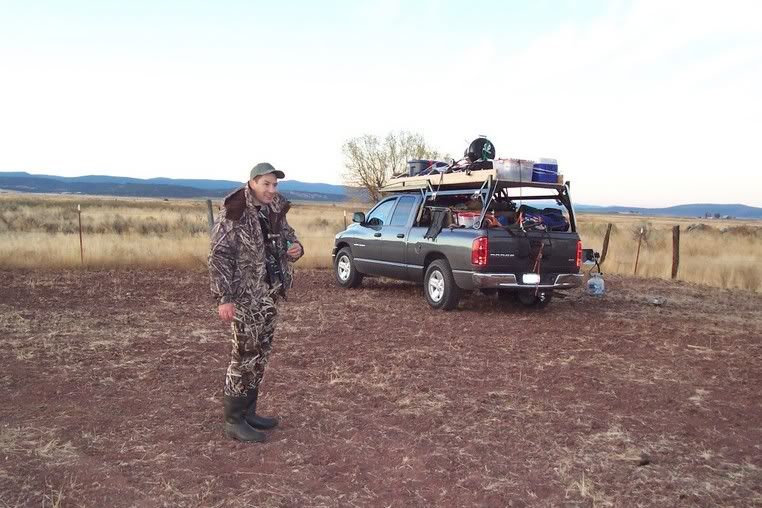 Pic of Me and the Dawgs after Friday morning scouting.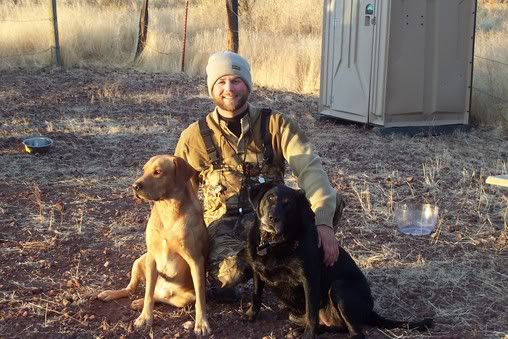 A nice pic of camp. After our Friday morning scouting trip we set up this nice little home away form home. We dubbed it camp Gadwall after seeing so many on our scouting trip. But soon after the shooting started on Sat. We quickly changed the name to camp
GREEN HEAD!!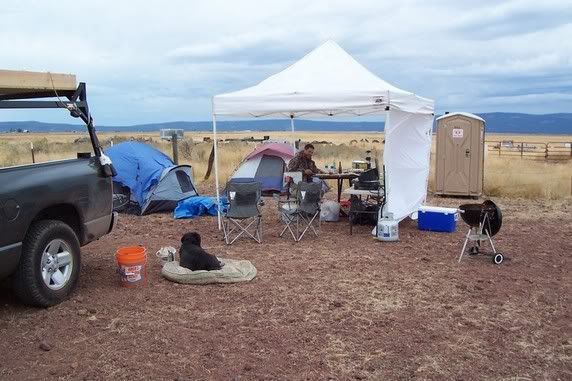 This is a pic of my Refuge Hunting Transportation (RHT). I can carry way to much crap and get there in plenty of time.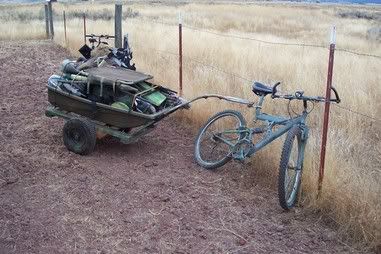 Finally the reason we made the trip. The tailgate pic. If I remember correctly there is 12 ducks there. 8 Mallards, 1 Bull Sprig, 1 Gadwall and 2 Green wing Teal.
One of them Green Heads had some Bling on him. And of course Jake smoked him.
This was his first Band out of many years of hunting. Begrudgingly I was stoked for him.
Last but not least one dang tired DAWG, ACE!!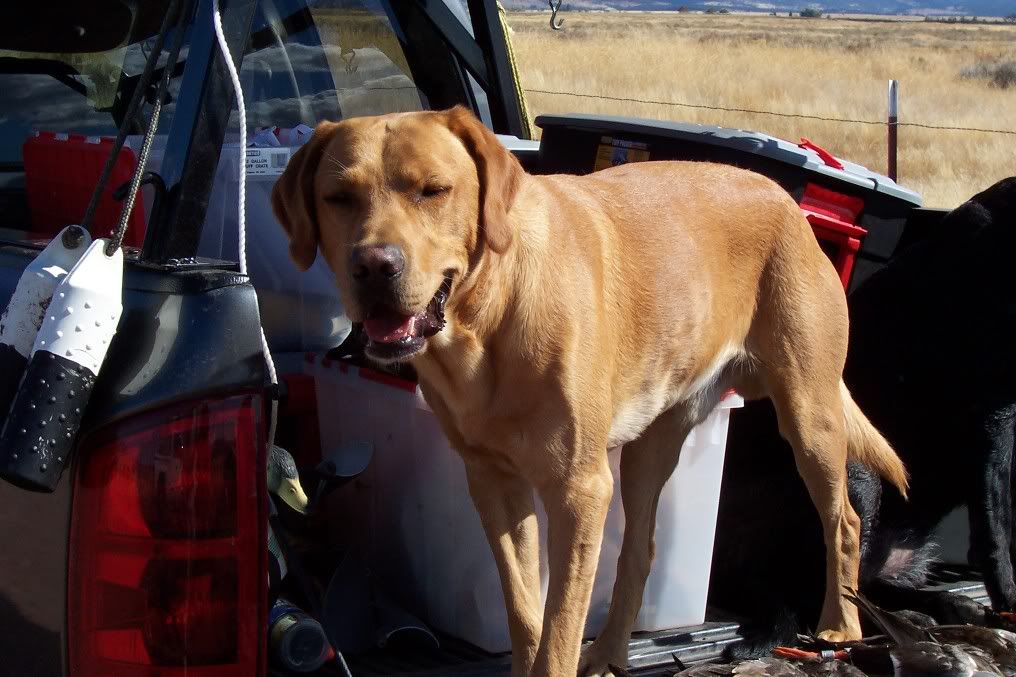 I didn't get as many pics as I wanted to. I really wanted to get a pic of our little pond that we were in. We had a very nice layout, I believe we had around 6 ½ doz. Dekes out with a few Canada floaters. When I went to take pics the camera lens fogged over from the cold weather.
This was our second year in a row that Jake and I were able to make the trip up to hunt the North Eastern California opener. It is becoming a great tradition that I hope we will be able to carry on for years to come.