Well, with the migration being late, we knew we would have to work hard to stay on birds. That proved to be true. Duck numbers were 10~15% of what they should be right now...and that's being generous. But we did manage to put together some decent hunts, though we did have to reach deep into the bag of tricks and pull out some old tried and true tactics to put birds on the straps.
Needless to say-we needed that arctic blast that rolled through on tuesday pushing lows down to 34* at the camp. First mistake I made was looking at the weather forecast for a week of mild weather and not packing enough warm clothes. Luckily Our cousin was coming out to the camp on Monday and he brought extra warm clothes for us. We picked up quite a few ducks with the frontal passage as large flocks of greenwings and shovelers could be seen in the marshes weds. along with some smaller flocks of cans and redheads too. We saw Larry Reynolds doing the flyover survey on weds.....I wonder what his report will bring as far as migration news?
First mistake Woods made was a doozy, a freak accident with the cane knife. He was stopping to cut willow poles for the trot line on the way down form the launch to the camp, and as he was walking on the bank, his foot got caught on a limb or log or something and he tripped with the cane knife in his hand. As he was going down, he tossed the cane knife (which had been sharpened for this trip to a knife edge). The cane knife bounced off a sapling or a limb or something and hit is left hand as he was falling slicing his left pinkie to the bone and putting a good slice in his ring finger too. That whole day's worth of activities had to be put on hold to deal with the medical emergency. I had to hurriedly unpack the big boat and throw stuff on the camp deck and then we left for the launch to go the the ER. We left the camp at 11:30am and made it back to the Indacamp at 430pm. Luckily, our buddy's 20 year old grandson made the trip with us and stayed at the camp to straighten out the mess on the deck and tend to my dogs while we were gone. Woods needed 6 stitches in his ring finger and 4 in his pinky. Pics. later on that....I was walking around outside and the wind picked up to 20 knots in town. I was hoping it was a good sign. Supper thrusday night was a quick microwaved plate of left over jambalaya I brought from the house. no pics. though.
So..after a hectic start to the week and a day behind on projects, we started early on friday to make up for lost time. Woods was good enough so that he could drive the mud boat and go find some birds for us to hunt on sat. I set the trot lines with the grandson helping me, then we cut brush to make the blind. after that it was time for Our annual opening eve steak dinner!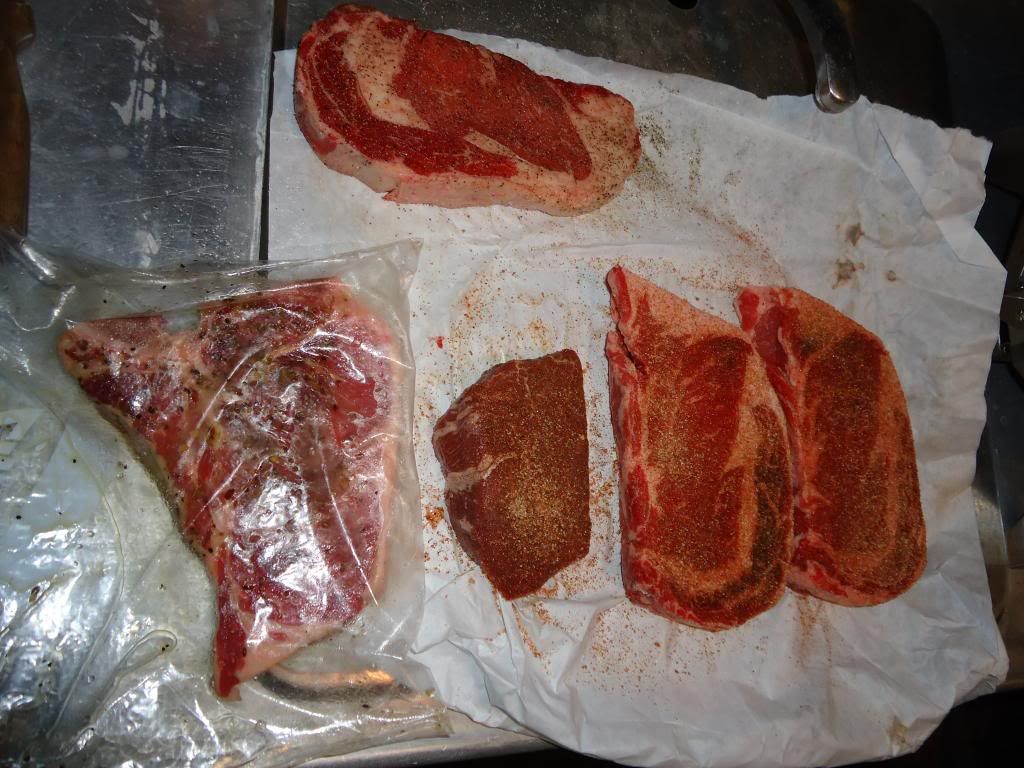 Buck's Onions were ON TIME!!!
Thanks for sharing da secrets Buck!!!!
Much apprecieated my friend!!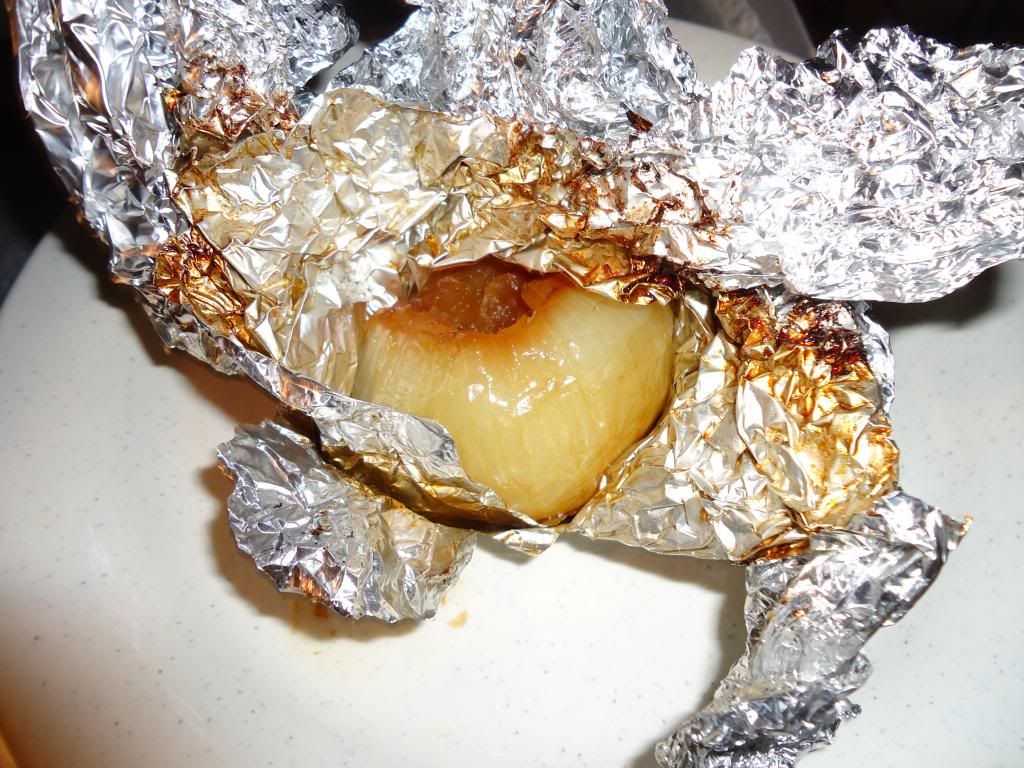 Ribeye steaks, Buck's onions, and Camp hashbrowns....