My daughter works at the local hospital, she works in admissions with a girl her age with three sons old enough to play baseball with their dad (who carpools to work with my wife).
Anyway, they were at a local baseball diamond playing catch earlier this week, while their mom moved to the back seat of the car to breast feed her newborn. Her sons were only a few feet in front of the car, and she grabbed the camera to take pictures of them playing.
When viewing the pictures later with her husband, she saw she had caught the rear view mirror in one picture, and in the mirror, as she sat there feeding her baby, a bald man with glasses, and a moustache sat next to her in the back seat. Nobody was sitting next to her.......for sure!
Unfortunately, coming thru the wife's phone, few details can be seen here, but this is the picture.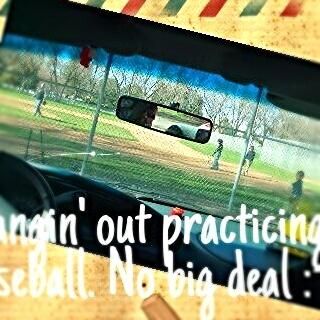 Like I said, I don't believe in ghosts, but I do believe in demons, and they are nobody's friends.