Friday just me and the dog could get out to hunt a few ducks. Everyone else was either working or sleeping off the effects of too much turkey. Got a few to decoy in the morning but forgot the camera for a field pic. Got back to the house and everyone was up getting ready to decorate for Christmas so I had the Nemont family pose with the ducks. I know there is one suzie, couldn't be helped.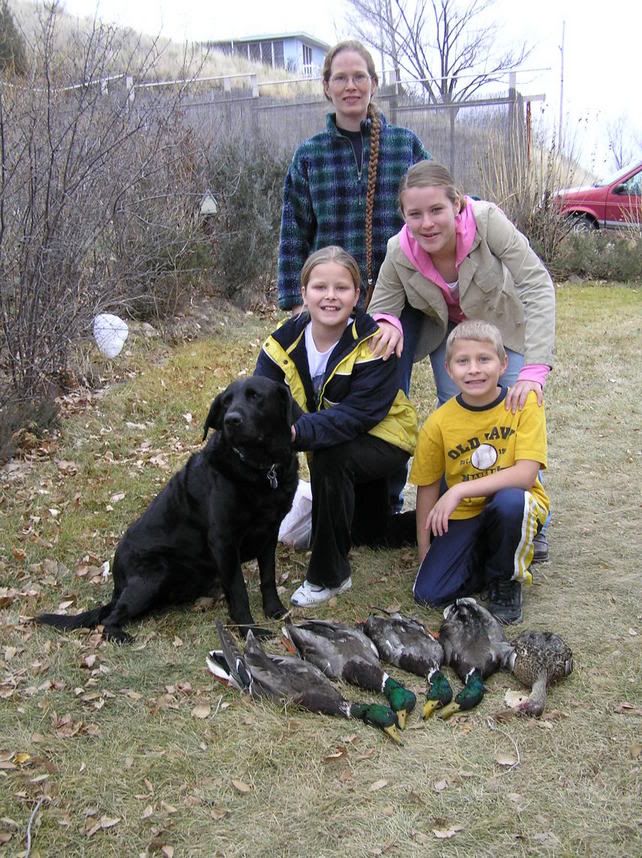 Saturday a couple of buddies and I went down to our favorite duck hole and WOW were the birds piling in. I shot like crap and still managed a limit.
KJ and our three man limit.
Nemont