Been a good season, but really inconsistant. What a nutty weather pattern we've been in with highs in the 40's to 50's for weeks on end in Dillon in Late Dec/Jan is nuts. I really feel for the Central guys who had 50's and 60's. On top of that we had 3 full moons in 2 months. Been tough. Im almost ready to say Im glad its over. Course on Sat Im gunna be singing a different tune i'm sure.
Hopefully the slamdunk MTMALLARD has lined up to close out the season will be half as good as his excitment level indicates.
Either way closing out the season with friends isnt a bad way to spend a couple days. I look forward to the last couple weeks every year and big fat grain fed mallards and this year it hasnt measured up to expectations.
Heres hoping that the last couple days will suffice to carry us all over to next fall.
Couple pics from the last week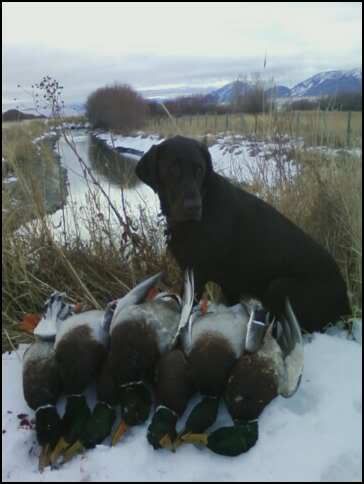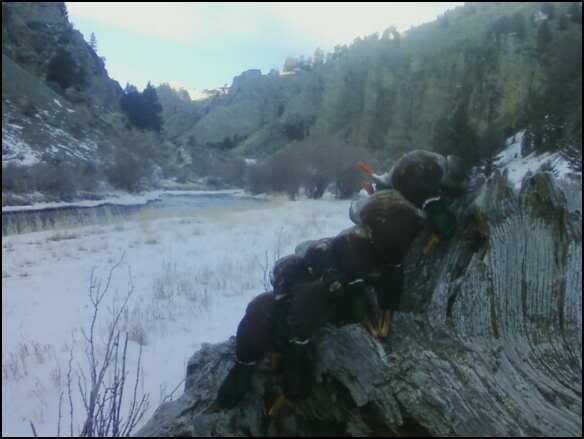 And 1 just for Pete and Ray