...But the honkers are sure plentiful!
Located the X, about 500 geese, next morning about 1000 geese show up, no wind makes the geese not want to work real good, but got a 5 man limit in a hour fifteen.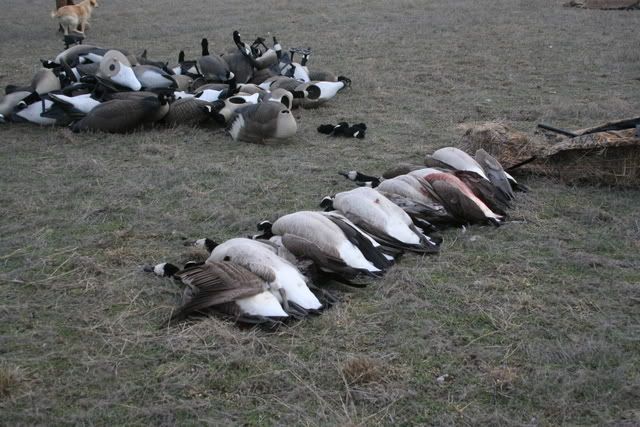 This was a hunt in a blizzard, geese flew a little late, but when they did they where literally about 2 feet above the ground batteling the wind and snow and where trying to land 5 yards in front of our blinds making it a absolute slaughter fest, best goose hunt of my life! When we were picking up, geese were still trying to land in our decoys.