Hi all my name is Nathan. I moved to nevada last september from washington. I hunted last year but only for chukar but this year im goin to give waterfowl a try. I have a boat that is set up for bowfishing right now but it will be converted to a duck boat at the end of summer. I am not lookin for anyones honey holes but if you could point me in a direction to shoot ducks that would be great. I would like to use my boat as much as I can but I understand that there isnt alot of big water around here to shoot at.
Here is a pic of my boat: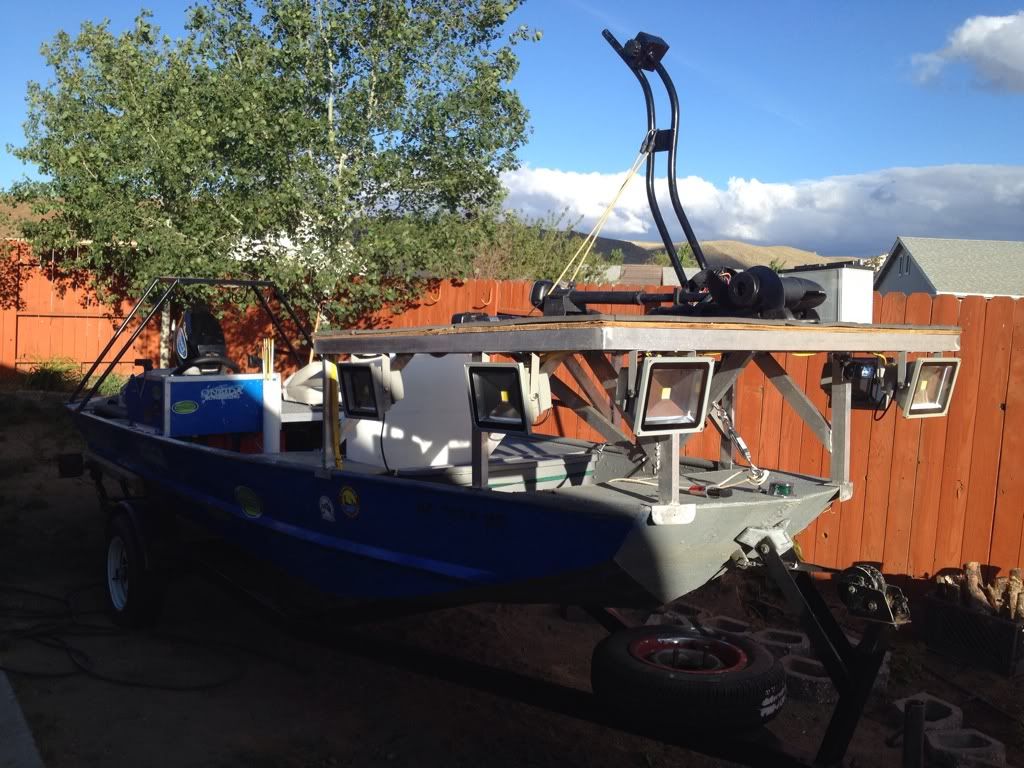 The blue paint will be going away and I will be painting it camo and the deck on the front and rack over the outboard come off and ill have a blind built for it. What are some good camo paterns for shooting around here?
Thanks,
Nathan
P.S. If anyone on here bowfishes let me know and maybe we can go out sometime. I have only shot lahontan but would like to find other places to shoot. Heard there is a decent about of fish in washoe?