The girls finished up their teal decoys, trestlecoated, then fully flocked. I then helped them airbrush them up. My daughter got in on the airbrush action(her first time). While they were working on the teal, I was busy with some goose sleepers.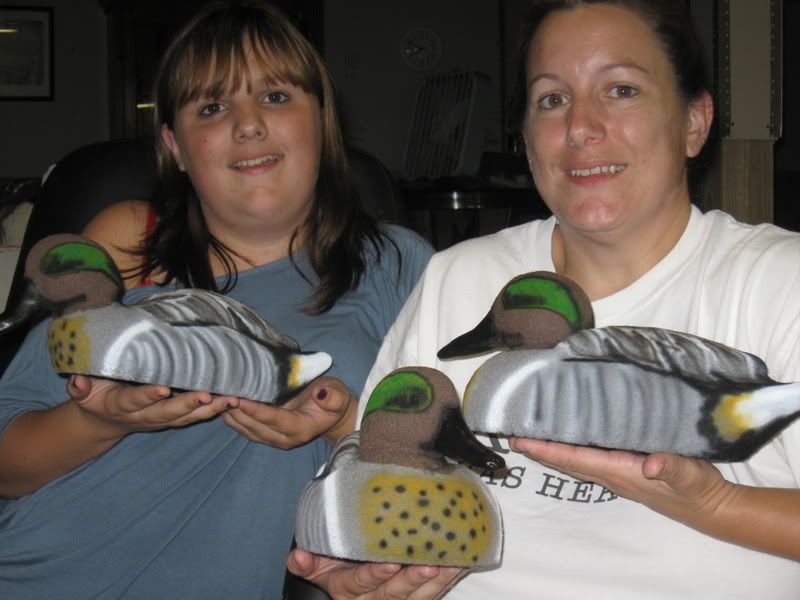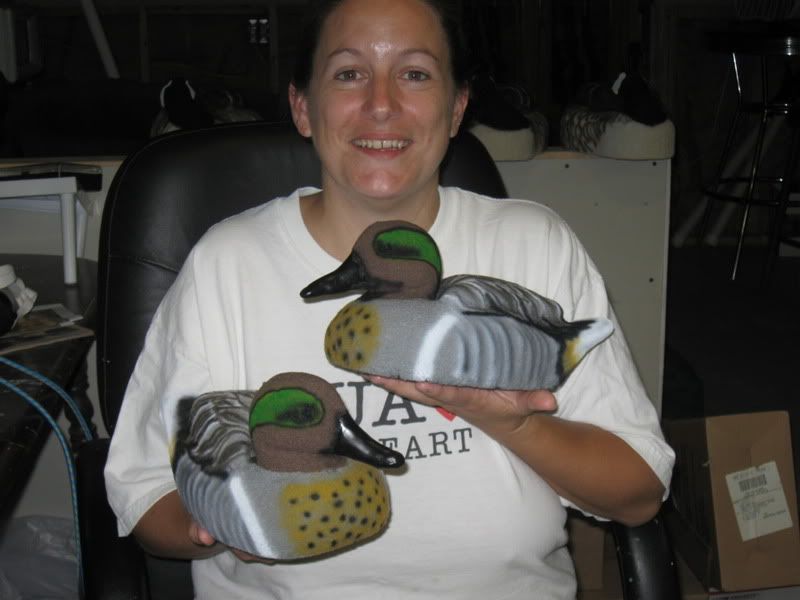 Coli working the airbrush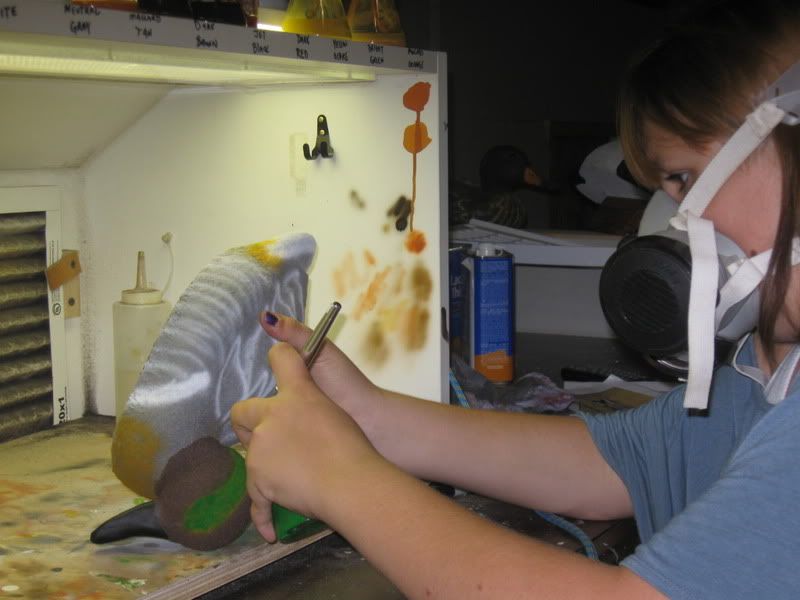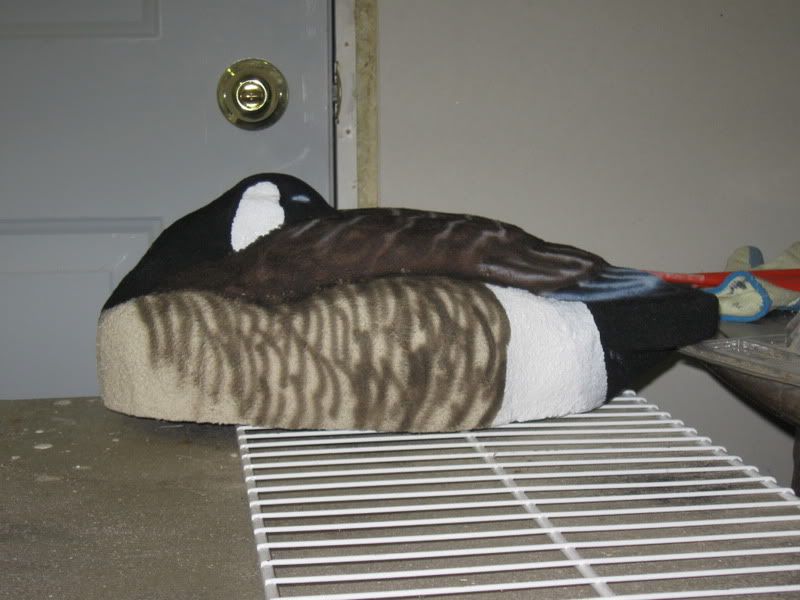 This will probably be the last decoys until the season is over. It sure has been fun with the girls.