Grinded it out this past week, hunted five days (excluding Xmas).
Sunday, scouted 4-5 new areas looking for some sort of concentration to hunt.
Monday, hunted new spot. Saw birds consistently but real wary, circled a lot and wouldn't finish, kept skirting dekes at 50-60 yards. Had birds in dekes before LST & teamed on a greenhead right after LST. Good variety, got to break some ice out, just needed birds to finish.
Wednesday, hunted another spot I haven't previously been to other than for work. Saw good amount, great variety. Ended up with these results, coulda shot better
but that's how it goes. Finally shot a drake gad, only had shot hens til this point so that's been the highlight of this season as far as I'm concerned.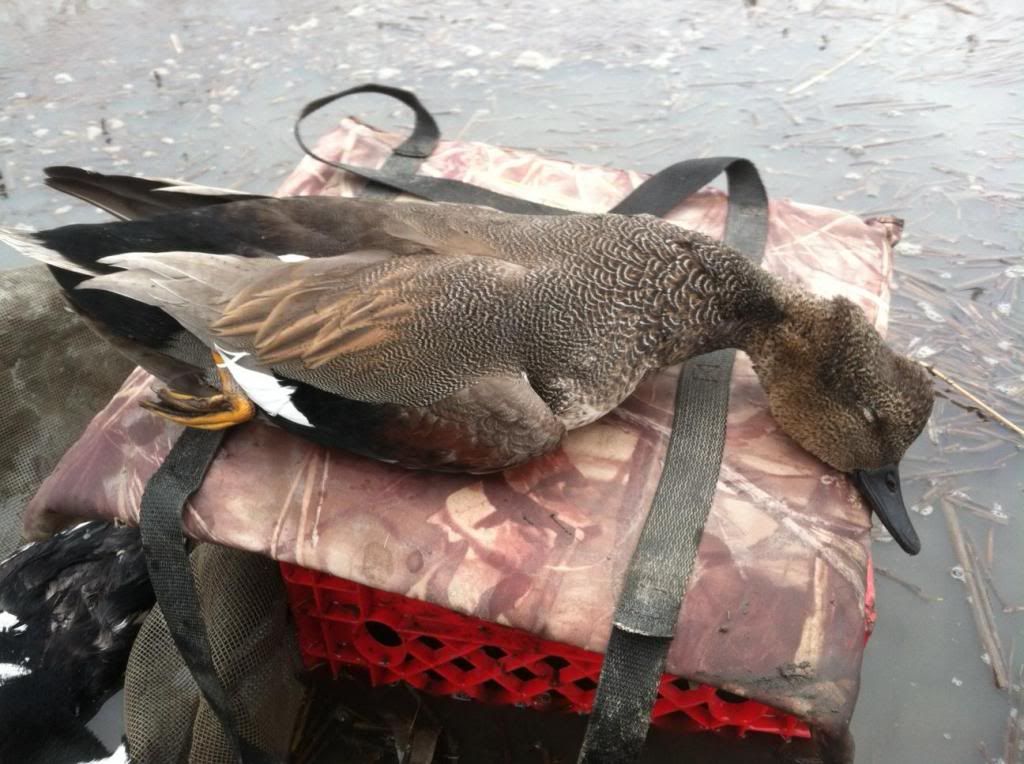 Thursday was a bust with the wind howling, tried to get out to a spot and it wasn't happening so had to settle for a place I jumped ducks out of the day before. No luck, few teal buzz by but that was about it.
Yesterday was a nice day despite not shooting much. Showed my dad around a place he hadn't hunted before, we saw a ton of birds and found a really promising area for next week. Had some teal we shot through with their feet down (oops for leaving the full in!). Dumped a black duck that hit the water like a ton of bricks only to disappear
. Once again, saw great variety, and think we found a couple nice areas for later next week.
Went on a quickie this morning for mallards & geese. Kicked birds off the pond walking in, got set up & had a drake gwt buzz me and land in the dekes. Was shooting BB so I let him so, woulda been no bird left had I shot em
Had some geese interested early but none that would finish. Ended up shootin a drake greenie & found a flooded area on the property mallards & teal were in. May look into it a little more for next week.
Good luck all, hopin next week will be same routine with better results..