Well the first day of the new season has come and gone, how did everyone's day go. I hunted the mouth of 18mile creek in olcott NY just inside the harbor. Hunted a nice cattail split in the creek with 3 doz mallard decoys. My morning had a slow start but by 9am I managed two hen gadwall that dropped right into the decs. Then at about 10 the mallards showed up and the fun began, by noon I had 3 greenheads and a hen to limit out and finish off the day. My cousin who hunted with me managed a hen and a drake mallard so all in all 8 ducks and a great day. Couple pics of my ducks.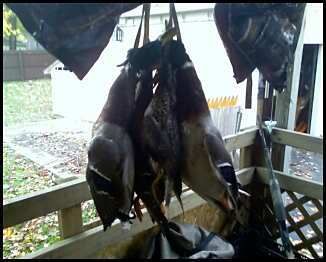 Alright share those stories new yorkers, the ducks are everywhere with these flood conditions in wny so lets see how you did.
Have a permit for the tonawanda wma tomorrow so hopefully another limit in the near future.