Here are a few pictures of our season so far......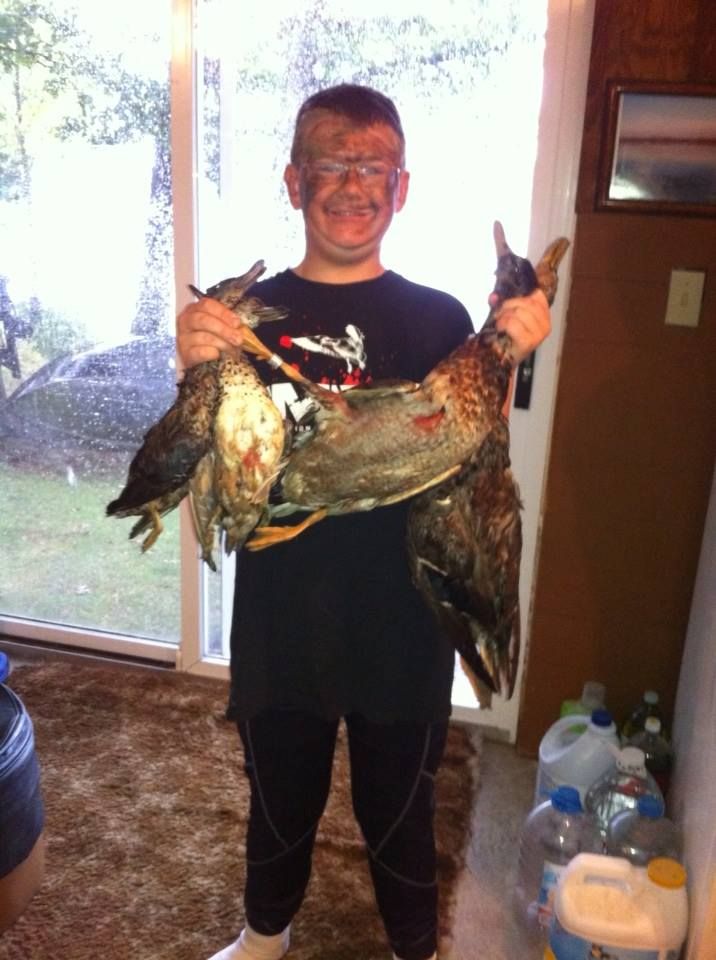 My son Dan Youth opener Northern zone, 5 birds (2 drake mallards, 2 green wing Teal and 1 Blue wing Teal)
The second bird he shot was a drake mallard with a leg band!!!! Gotta love the face paint.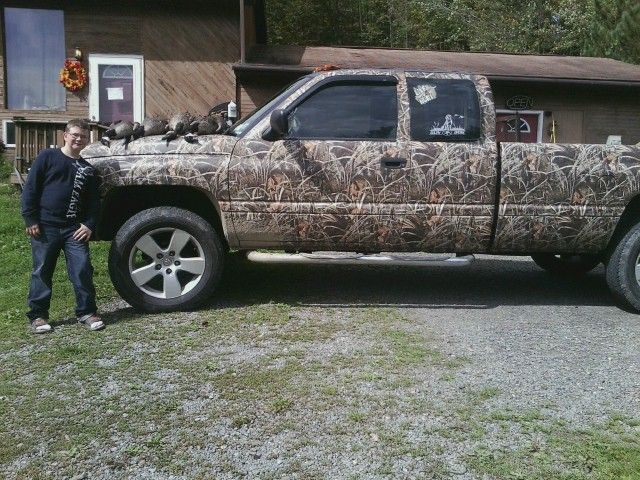 My son with his first geese.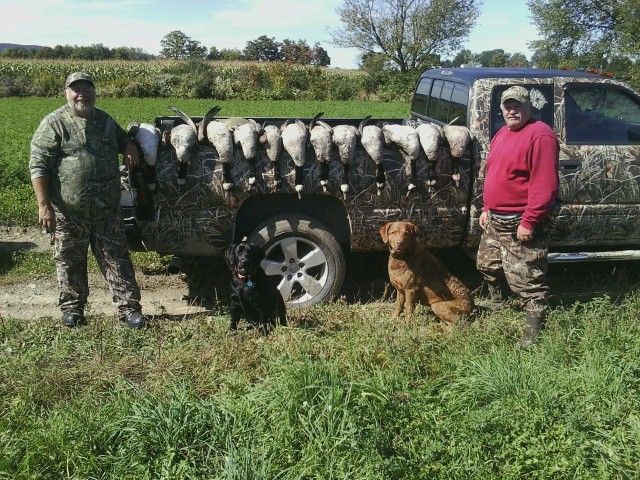 My friend Dennis and I with our Last day of early goose season take. (note: blk lab - Goose, Chessie - Pete)
Pete retrieved 2 adult geese at once during this hunt! It was amazing to see him coming back with both geese in his mouth.
Anxiously waiting for Northern Duck opener now!