This is a picture I took of the only flock that came within shooting range today. I took the picture of the center of the flock, but there were at least four or five times that many in the air above us.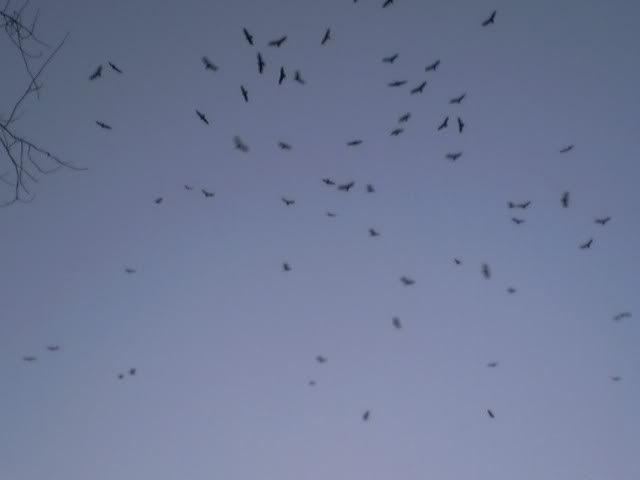 Yeah, that's right, Turkey Vultures. They circled above us for probably an hour. We were hoping that it wasn't a case of them knowing something we didn't
We had a few ducks buzz us, but only one group took a second look out of all of them, and they ended up not coming in. Not much shooting where we were hunting today by anyone. Come on Flight Ducks.