Most of you guys have seen this on the Refuge or Southern Sporting Designs but I thought I would post it up for those of you that haven't.
I'm working on an 18' version of the Duckhunter for a customer out in Oregon. I've been working on it for about 10 days so far. The pictures will be in order from the start (this will be the abbreviated version as I've posted more pictures on the other sites)...
Here's a picture of my Duckhunter plus a previous customer's Duckhunter just for reference (the originaly DH is a little over 14')
Starting out, sides attached and floor flushed up to the chines...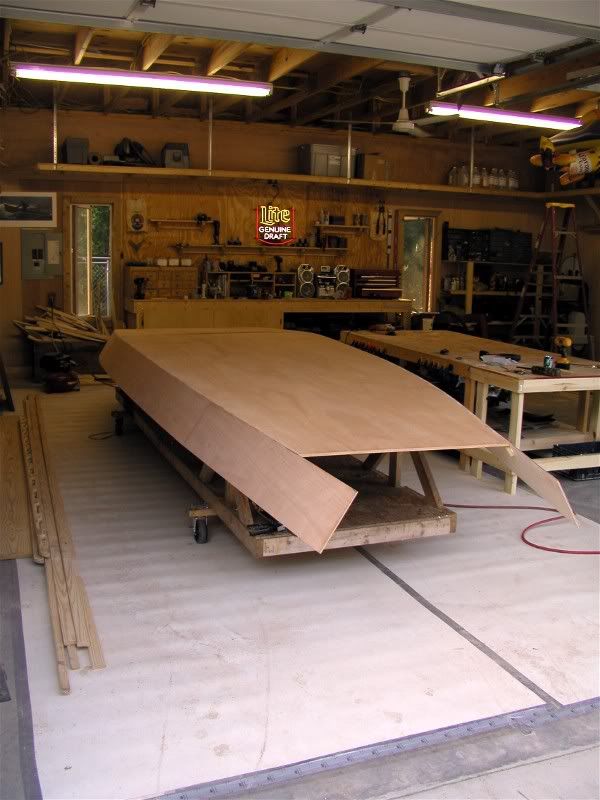 Another, different view....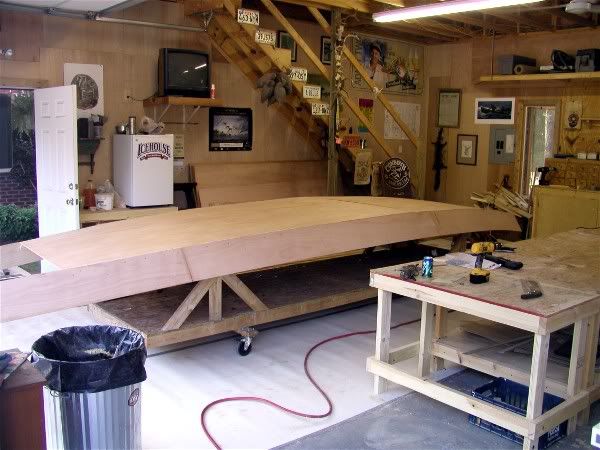 Flipped back upright with rubrails installed...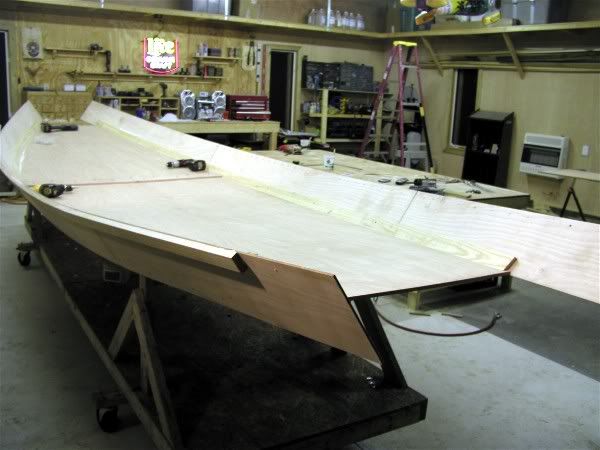 Bow, transom and bulkheads installled...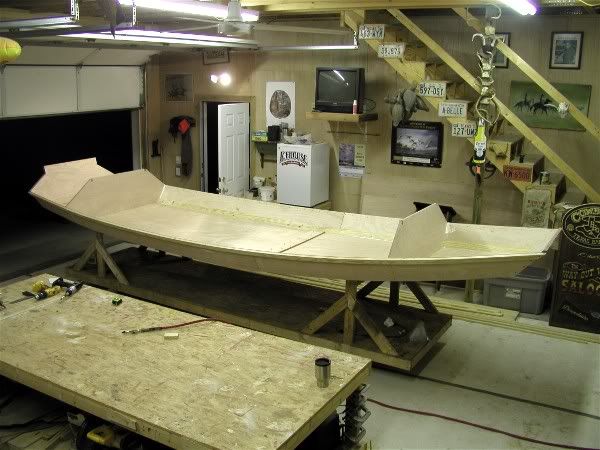 Knees and bracing installed...