When I first got into duck hunting, I wanted to get a boat as soon as possible. I ended up getting a 16 foot lowe with a 30 year old 35hp. We wont spend much time on that boat, because it was the devil. I then upgraded to an 18 foot Grizzly Tracker. When I first layed eyes on the boat, I saw no problems. It was a major step up from my tiny 16 foot and I ended up putting a 20 year old 40hp Evinrude on it.
I had always heard that if you get a boat, you might as well just hook a vacuum to your wallet and turn it on. I was working and going to college and decided that I would take the chances.
There were great times with the boat
and there were bad....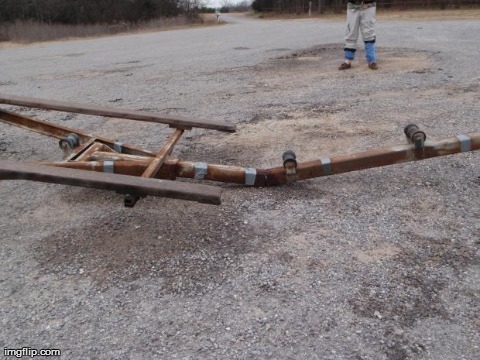 Money started being an issue and I had to delay fixing up the boat. After another year, I decided to buy a new trailer and convert the side console into center console and replace the floor. This was delayed way too long and I found other uses for the boat during it's sabbatical.
Like front yard drunken Saturdays..
And a trailer to fit those stubborn 18 foot wood runners from Home Depot for a fence job.
All this time, the boat has waited for a chance to become a great duck boat and now is the time (It's amazing what having a real job out of college will do). The work has now begun and I put a 60 hp Mercury 4 stroke on it and I have put an aluminum floor down. The center console just got put on and we are wiring the lights.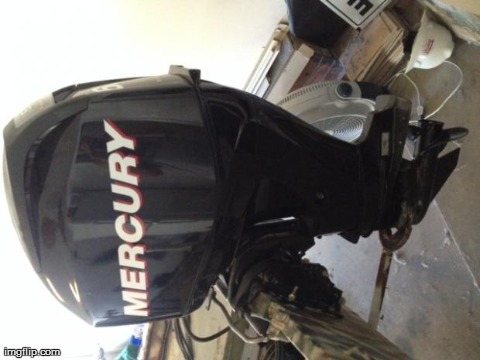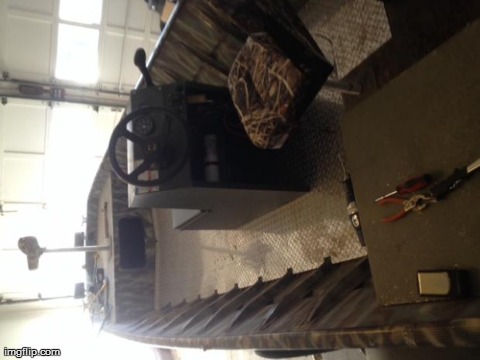 The flotation pods are ordered and after everything is done on the inside, it will be getting a tuff coat liner. I will keep y'all posted on the life of the duck boat and maybe some day I can make some trips around Texas to go hunting with some of you in this bad boy.