After being harvested on Jan 5, 2011 the Queen is finally done and coming home to sit behind glass with the Kings. Snyder knocked it out of the park.
This bird is an immature hen. estimated to be 2 or 3 i would say. I know it takes 4 years for the drakes to fully plumage out. So i imagine the hens are not far behind that.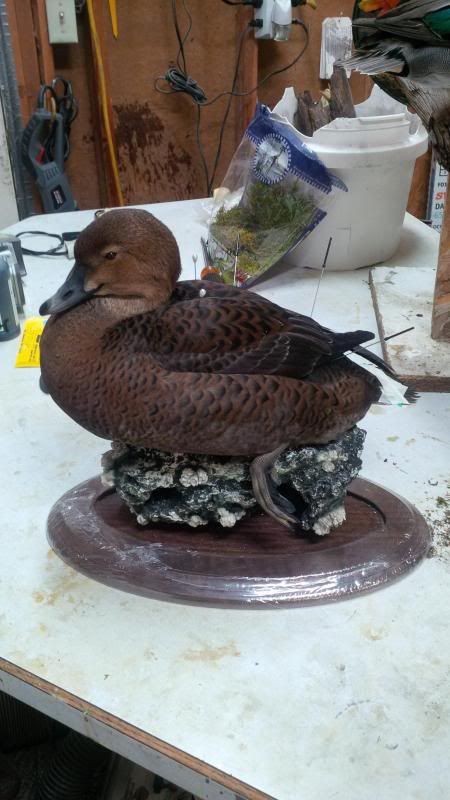 Headed back to Alaska for more waterfowl trophies here in 3 weeks! cant wait!!!