Started the season off with a trip to Izembek refuge.. Thought I would throw up some pics for you to see what a waterfowlers dream it is!!!!
In our quest to get the waterfowl slam we headed to the north once again. Had a blast and spent a week perusing some new birds... Brant are one of the funnest birds to hunt. one of the tastiest too. going to Cold bay you soon realize that you are not atop the food chain.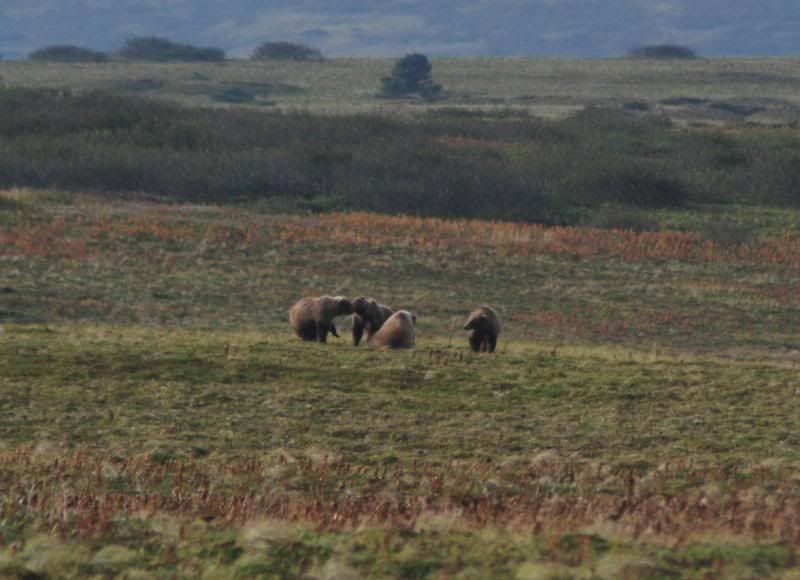 we had a few encounters with bears. kind of an eerie feeling going goose hunting with a eye watching out for something that will eat you. Darin had one walk in on him with in 50 yards while we were fishing... needless to say I think he walked on water running away.. nothing like walking down the shore and run into bear tracks or sitting on Izembek lagoon looking down the shore seeing a few bears wondering your way..
our first afternoon of hunting...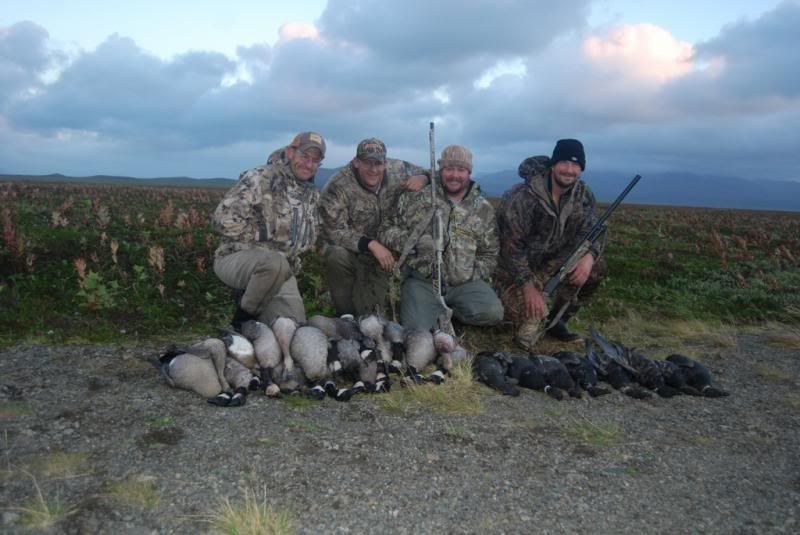 Darins first Brant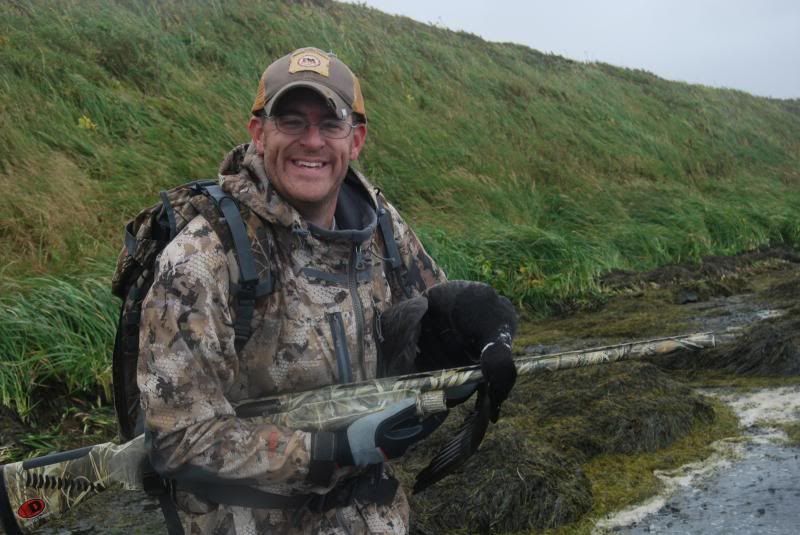 The wind never stopped blowing.. had a steady wind of 25 mph to 40 mph every day, and from different directions.
lets just say they Band a lot of Brant..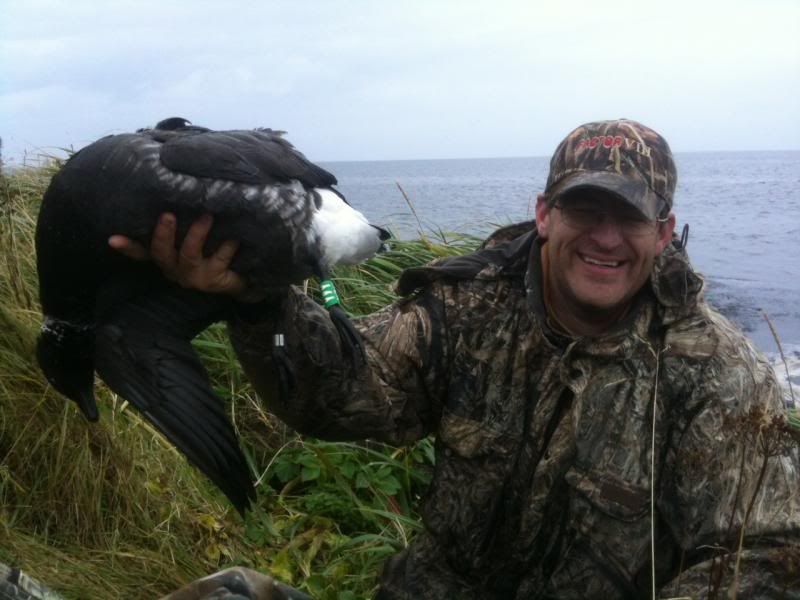 another one
one more with the Izembek slam.. (Brant, ptarmigan, cackling cackler) (my freind Jememy's band)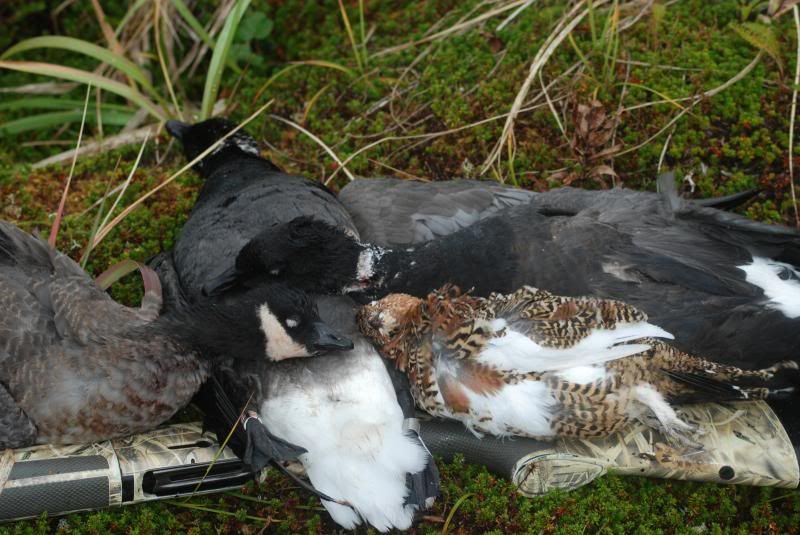 the fish taste good to..
shot alot of Tavern's and a few cackling cacklers.. They are the coolest small geese!! My friend from AK thinks our big geese are awesome but gunning these small birds is a riot!!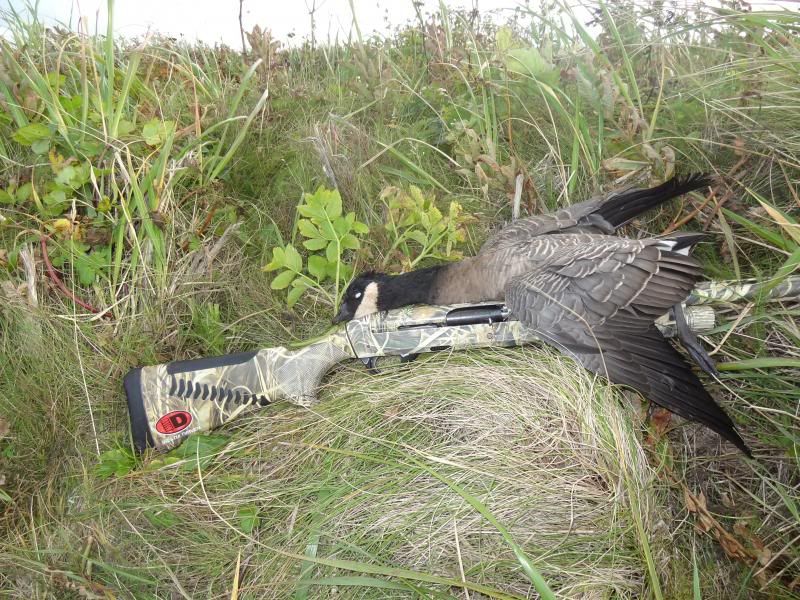 Taverns and a cackling cackler/small cackler has a bill that is no longer than 1 inch. neat bird!! and a darker chest.
we had to watch out of what we gunned as there was closed birds.. Emperor Geese!! also had stellers Eiders land in the deeks.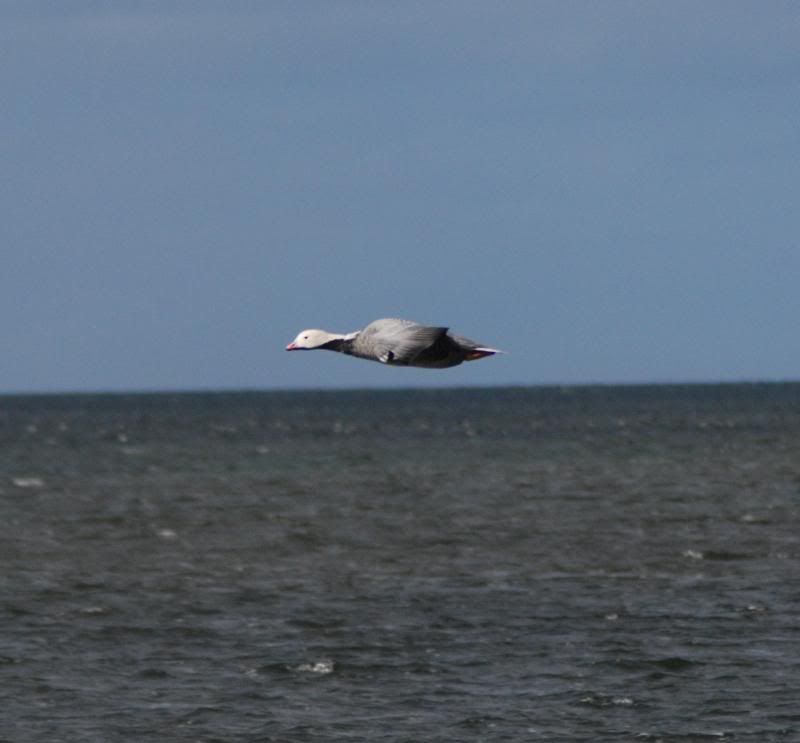 It was a great time and highly recommend going up there if you get the chance. very unique area and interesting to hunt The tundra, and tidal lagoons. There is alot of fresh water ponds and lakes, but ALL the birds hang out on the salt. and the eel grass growth in the lagoon is amazing.
We took hardly any food and just had a few side meals.. we shot straight and ate well..
a few more pics. (hard to get good light for the lenses I have)