A Hunting buddy of mine painted an old mojo up like a bull wistler, the whitlers and bills love it only problem is we need to long of a stake to use it in some good spots.
I have a floating Mallard robo that ive hunted divers with once this year and shot some ring necks and whistlers with and they decoyed great.
Headed out in the morning with it again so ill let you know how we do.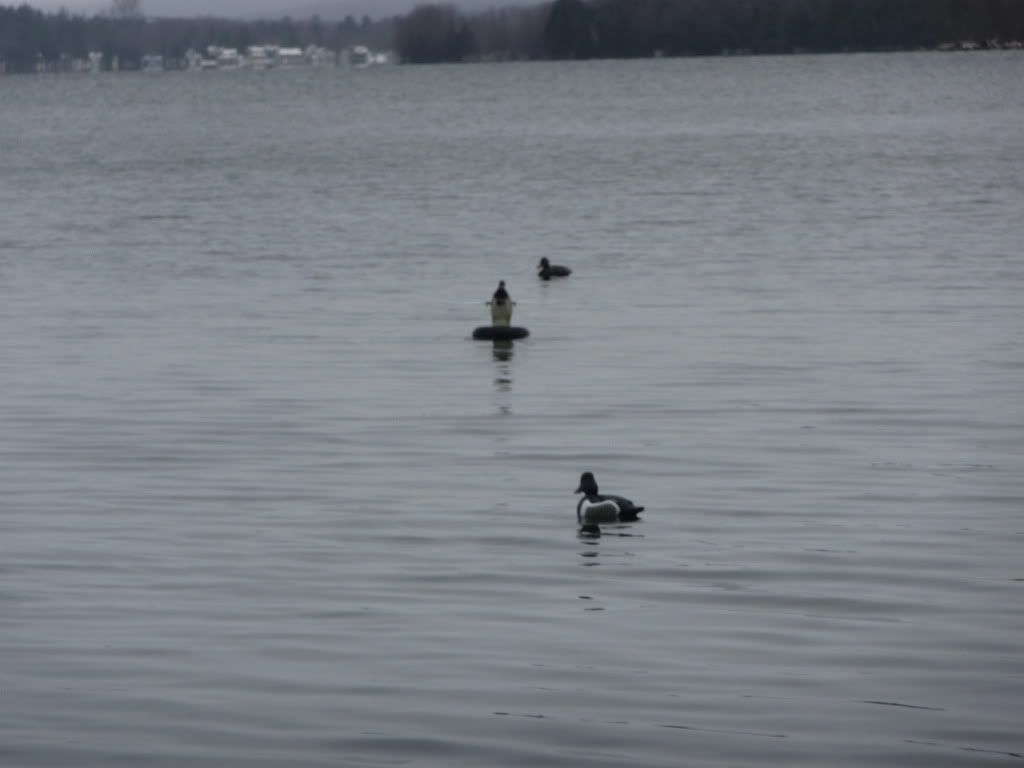 The Mergs Loved the Spinner This morning at Carmi. All we saw were Mergs and we could have shot more but stopped at 8 because we wanted a buffer to wait for some Whistlers or Bills but dint see any.