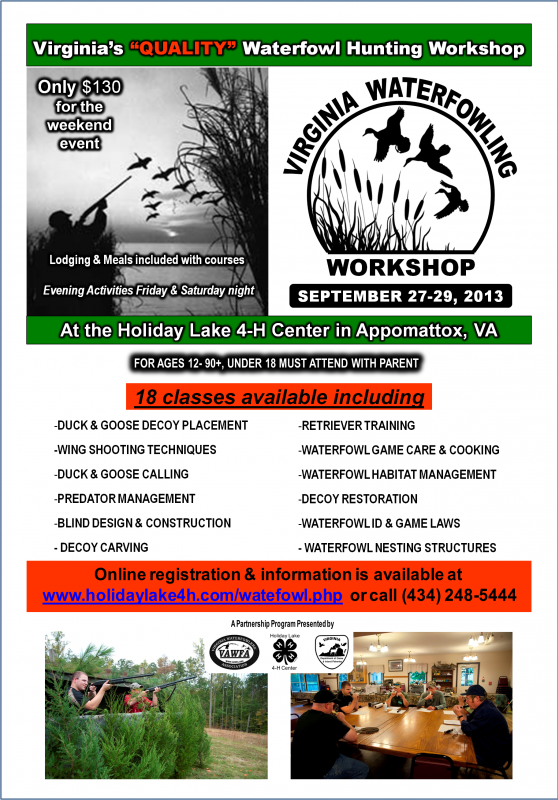 This fund raising event supports the Holiday 4H and its youth educational programs. All monies collected go directly to Holiday Lake 4H. Instructors are volunteering their time and services.
The Virginia Waterfowling Workshop provides novice, intermediate and experienced hunters skills training beyond a basic education course. This year the program has been expanded and there will also be multiple evening activities including mini classes and sessions Friday and Saturday night.
The past two years the weekend workshop has been highly rated by its participants.
For more information and to register for this upcoming workshop, visit the Holiday Lake 4-H website at holidaylake4h.com.
Come join other waterfowlers for a fantastic weekend at the Holiday Lake 4-H Center near Appomattox.
If anyone has any questions feel free to contact Holiday Lake 4H.