The season was upon us and Dayna and I set out on our trek to the blind. We were running a bit late having to travel from Bancroft this year. We got to our launch point and could see some lights near our blind. Got the canoe packed up and made out way to our blind. Got there and someone was all set up... With a bit of chatting and the guys partners that put him in my blind he was packed up and heading to another spot. Apparently the guys up from me spoke with another guy who said it was his blind and that he built it.... After some conversation it was clear to my fellow hunters that the other guy was wrong........ Heck all he has to do is check my site and see the birth and growth of my home away from home, during the season!
Anyway, we came to an understanding and the hunt was on! 630am came and it started with a BANG!!!
There were some other guys up river from the other guys and they were doing their best at sky blasting....
Anyway Dayna and I came away with only a single hen mallard this year on our opener. The guys just up from us came away with 7. The wind just wasn't in our favour this year coming our of the south west at 25km./hr. We need a north wind for our blind to be good due to the trees directly behind us.
All in all though it was great to spend some time with my youngest one since my separation. On the way home we stopped by and picked up the oldest and had a great time for the rest of the weekend. Also came away with meeting a fellow waterfowler who seems to be a decent guy.... I'm sure we will be hooking up in the area in the near future for some hunting.
The before hunting snooze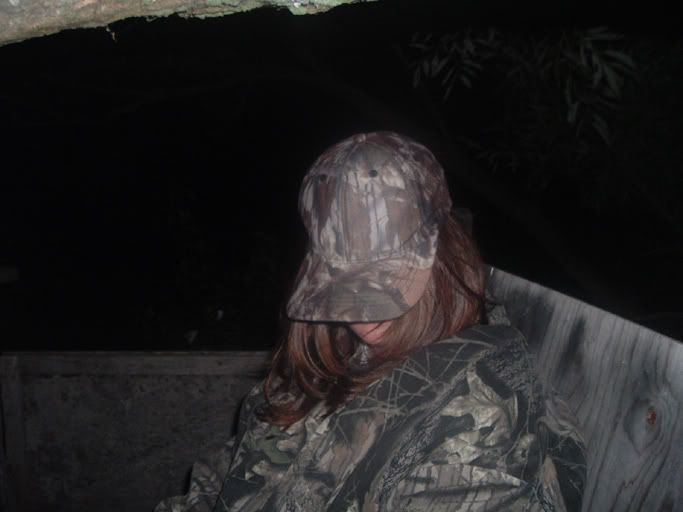 The set up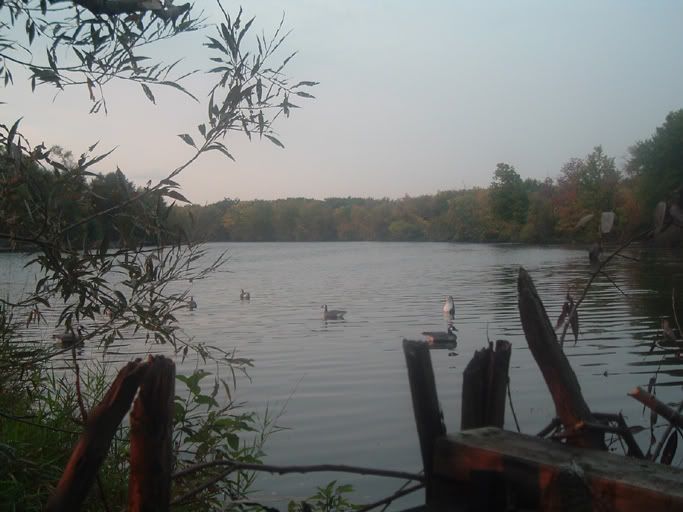 The retrieve
(her first time in the canoe herself. Well done I might add)
End results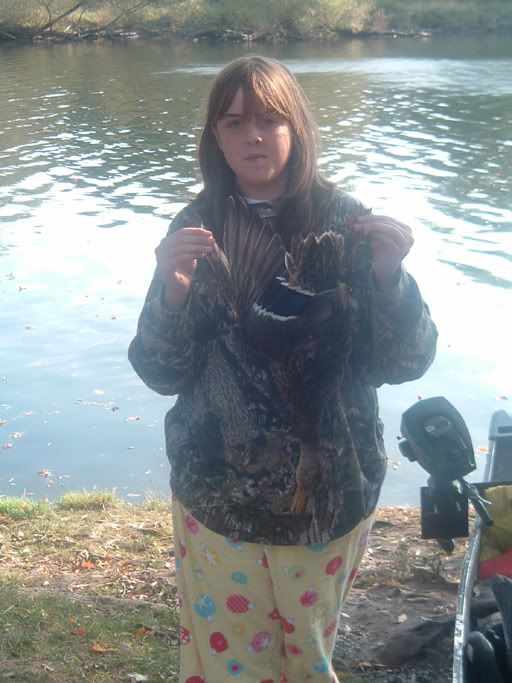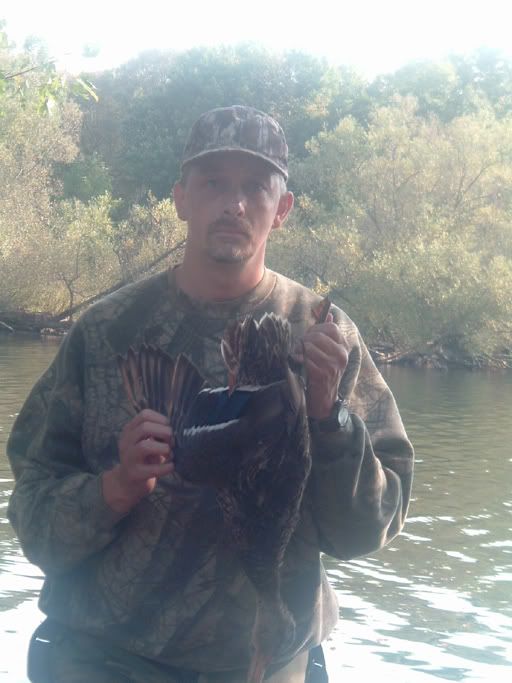 sparky