Its not Indiana...but thought I would still share the pics and story
A buddy and I went up to our Michigan flooded corn fields to hunt the late season duck/goose opener on Saturday. Ended up with our limit of 10 geese (1 banded) and 1 mallard...Another buddy showed too late, had the "new years flu"
the only thing he shot was our pictures...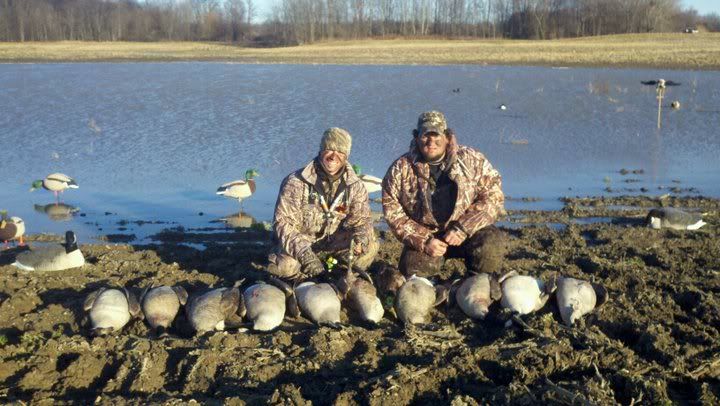 Has anyone seen this before on a mallard? Hen chest and belly and a little bit on the back and rump. Immature bird?
What a difference a day makes. Went back out there this morning and our hole had completely locked up. About 1" of ice over night. There were white caps on it last night with the winds, but I guess it was just too cold. Here is the hole from this morning...Ice eater is going in on thursday...poor geese